Rhythmic and original, tune in to discover Paducah, Kentucky's dynamic music scene. Be inspired by those who know it best  – the live music venues that amplify the sounds of Paducah and western Kentucky!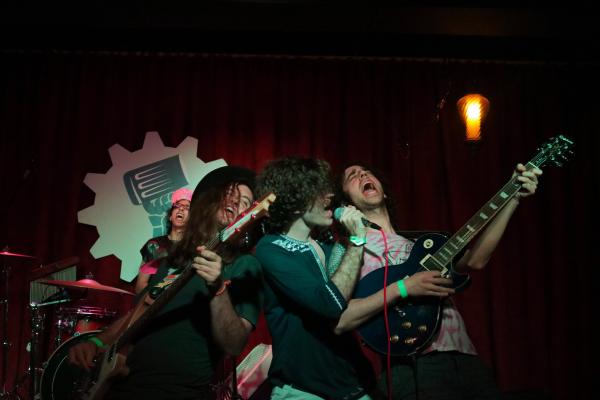 The sound of Paducah is "unlike anywhere else in the world"  |  Paducah Beer Werks
More inspiration: Listen Local: Paducah Music Playlist & Online Performances
PADUCAH'S MUSICAL HERITAGE
With a location central to some of America's most beloved music cities and traditions, it is no surprise that Paducah's musical heritage is rich and diverse.
Paducah musicologist Mary Wheeler collected the songs of roustabouts working along the Ohio River Valley, a unique brand of American music celebrated today by The Wheelhouse Rousters. The Hotel Metropolitan in Paducah's Uppertown was a stop in the Green Book welcoming famous African-American entertainers performing along the Chitlin' Circuit prior to desegregation. And, a host of well-known musicians have called Paducah and the surrounding region home ranging from American jazz pianist Fate Marable to contemporary Christian music singer Steven Curtis Chapman.
Visit Paducah today, and you can find music that spans all genres: blues, jazz, Americana, punk rock, soul and more! You may hear Bluegrass resounding from the gazebo in Historic Downtown, sing along to country's greatest hits at Touchdowns & Tunes Tailgate Party or enjoy an exquisite introduction to the world's greatest composers from the Paducah Symphony Orchestra, orchestra-in-residence at The Carson Center.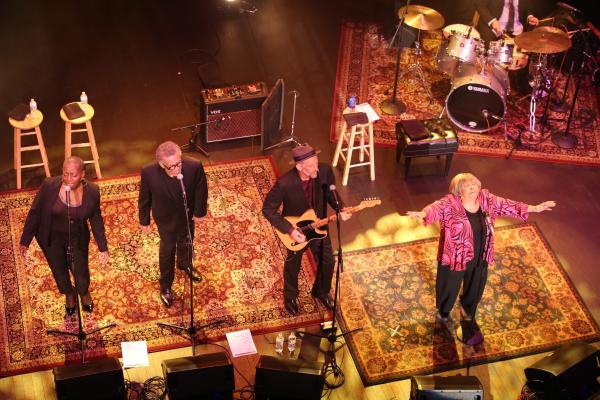 See esteemed entertainers and locally-grown talent |  Mavis Staples at Clemens Fine Arts Center
Live Music Venues in Paducah
Featuring state-of-the-art performance spaces, music-forward festivals and laid-back craft breweries and distilleries, there's a place in Paducah to match your listening style.
"Clemens Fine Arts Center main stage presentations are played to a 472-seat hall while our backstage pass series is a more personal experience. The artists and audience share the stage together in a listening room environment where we focus on the craft of the song and the musicianship of the artist." - TODD BIRDSONG, Clemens Fine Arts Center

"Local venues in recent years have veered away from the 'bar band' scene and now celebrate artists who create original music. At Dry Ground Brewing Company, we celebrate the diversity and originality of Kentucky music, featuring musicians who play everything from traditional bluegrass/Americana to Kentucky punk rock and hip hop." – CORY GREENE, Dry Ground Brewing Company

"At the Lower Town Arts & Music Festival, we provide a venue for our incredible local music scene, but we also aim to bring new music to our region. This helps us expand our audience and provide unique and new experiences to our festival goers." – WILL BRANDON, Lower Town Arts & Music Festival

"Paducah Beer Werks offers a stage for quality international, national and local musicians alike each and every Friday and Saturday night. We offer a wide variety of music on stage but mostly showcase Kentucky roots." - TODD BLUME, Paducah Beer Werks

 "Unique and talented artists make the music scene in Paducah. Silent Brigade Distillery hosts some of the most talented original and cover artists outside of Nashville." – KEITH BUNDY, Silent Brigade Distillery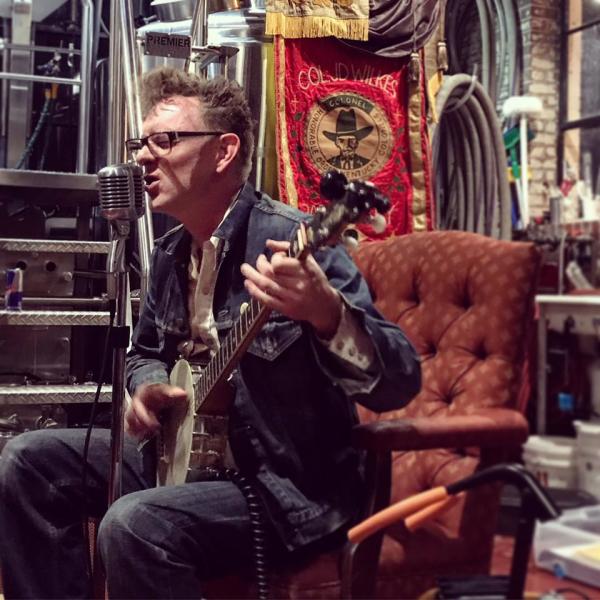 Celebrate the diversity and originality of Kentucky music  |  J.D. Wilkes at Dry Ground Brewing Company
Paducah's Music Culture
Creative venues and musical artists continue to define the local sound and experience of live music in Paducah.
"Paducah has always featured a diverse and talented music scene – Bluegrass, Americana, punk rock, metal, hip hop and DJs. The best part of the music culture in Paducah is the diversity and camaraderie amongst musicians regardless of genre." – CORY GREENE, Dry Ground Brewing Company

 "The best part of the music culture in Paducah is new venues and artists. Venues and festivals contribute to the growth of Paducah's music scene." – KEITH BUNDY, Silent Brigade Distillery

"The music scene is thriving [with] new bands and venues popping up all the time. We have an incredible variety of musicians and genres throughout Paducah and many of them are connected to and working with larger artists outside of our area (JD Wilkes for example)." – WILL BRANDON, Lower Town Arts & Music Festival

"Paducah and western Kentucky have always had an interesting and diverse culture of music. The range of local music follows traditional American and roots music to industrial ambient to straight on rock and roll. Most, if not all, of the Paducah arts organizations present live music in some form or another. Many local restaurants also present live music year-round. This gives many regional artists the opportunity to play and hone their craft." – TODD BIRDSONG, Clemens Fine Arts Center

"Paducah is a city intertwined with talented musicians creating a soundscape unlike anywhere in the world. [Our city] is a breeding ground for talented musicians who have taken their craft on to share it with the rest of the world." –  TODD BLUME, Paducah Beer Werks
The Rhythm of #PaducahCreativeCity
Inspired by these insights from local music venues and events? You'll find more nightlife, performing arts and festivals featured throughout Paducah.travel!
Music-related events contribute to Paducah's rhythm and creative culture year-round. Visit the Paducah.travel Calendar of Events for upcoming concerts, live music and entertainment including musicals at Market House Theatre and The Carson Center and the annual Paducah Riverfront Concert Series during the summer months.
More than just music, subscribe to our Rhythm E-Newsletter to keep a pulse on all the things to do in Paducah!