Event Planner Toolkit
Add creativity to any event
Inspiration. Creativity. Heritage. Follow the navigation path or steps below to equip yourself with helpful tools to plan for Paducah! For an introduction to resources and specialized services within the Event Planner Toolkit for each type of planner, visit our overviews for Meetings, Groups, Sports Events, Reunions or Weddings.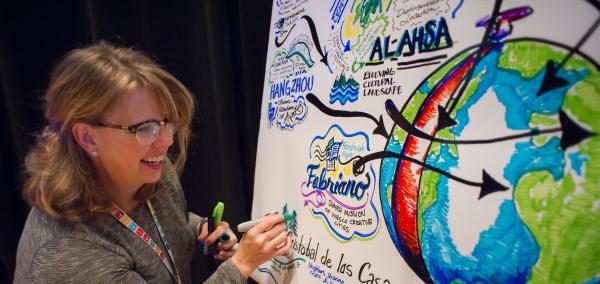 Consider us Your Concierge
The Paducah Convention & Visitors Bureau's professional, experienced staff is eager to provide resources and guidance to make your Paducah event or tour a success. With destination expertise, we act as a community concierge to streamline the planning process and enrich your experience in Paducah. Contact us today!

Amina Watkins

Group Travel Sales Manager
Lynda Peters-Jones

Director of Sales
she/her