Paducah keeps raising the bar — new destinations for an enjoyable drink have popped up across our Creative City. Whether you're looking for craft beer, innovative cocktails or worldly whiskeys, this is your guide to Paducah bars where you can drink (responsibly) like a local!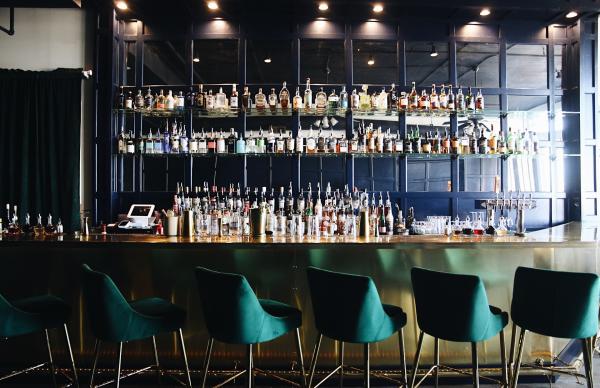 Make the rounds at Paducah, Kentucky's newest bars!  |  The FoxBriar Bar  
Paducah's Entertainment Destination Center
Stroll, shop and dine your way through downtown Paducah, all with a drink in hand! This July, Paducah has launched a new Entertainment Destination Center that allows to-go alcoholic drinks. There are currently 16 participating bars and restaurants throughout this section of Historic Downtown at which beverages can be purchased in the designated to-go cups.
More Inspiration: Downtown Paducah Directory Map  |  Paducah's Live Music Venues & Events  |  Exploring Paducah's Creative Food & Drink Scene
Fresh On the Scene
Make the rounds at the newest nightlife spots to open in Paducah, all located within walking distance in Historic Downtown.
• BARREL AND BOND: This much-anticipated bourbon bar boasts a comprehensive collection of whiskeys, more than 1,400 varieties and climbing.
• THE BULLY GORILLA BAR: Boozy beverages and bar bites are on the menu until closing time on Market House Square.
• THE FOXBRIAR COCKTAIL BAR: Expertly-crafted drinks take center stage in a vintage-inspired space.
• THE JOHNSON BAR: This spacious, modern bar with an industrial feel features eye-catching cocktails and inventive seasonal selections.
• THE OLD FASHIONED CIGAR BAR: A cozy lounge features a selection of fine cigars and spirits including a bourbon vault.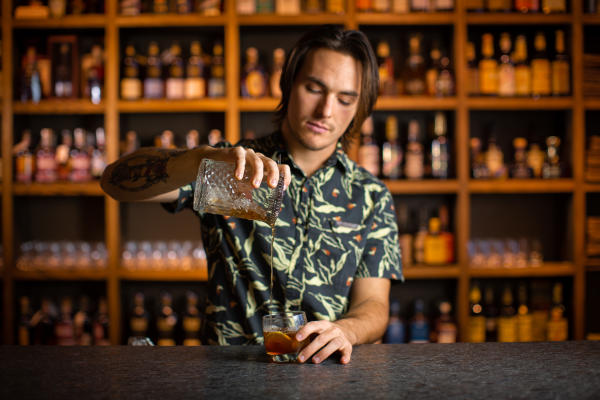 Create your own cocktail trail or bar crawl in Paducah.  |  Barrel and Bond
More Bars & Nightlife
Opened within the past five years, these well-seasoned bars and breweries are always stirring up something new.
• THE 1857 HOTEL BAR: An artsy atmosphere ideal for a nightcap with 10 boutique hotel rooms on site.
• DRY GROUND BREWING COMPANY: Diverse selection of house-brewed beers and rotating guest taps in the historic Coke Plant.
• NIGHT MOVES COCKTAIL BAR: This laid-back local hangout is a go-to for drinks, live bands and karaoke nights.
• PADUCAH BEER WERKS: This former Greyhound bus terminal turned taproom features award-winning craft beer along with a full food and drink menu.
• SILENT BRIGADE DISTILLERY: Embracing the art of mixology, original cocktails are crafted with locally-distilled spirits and Kentucky bourbon history.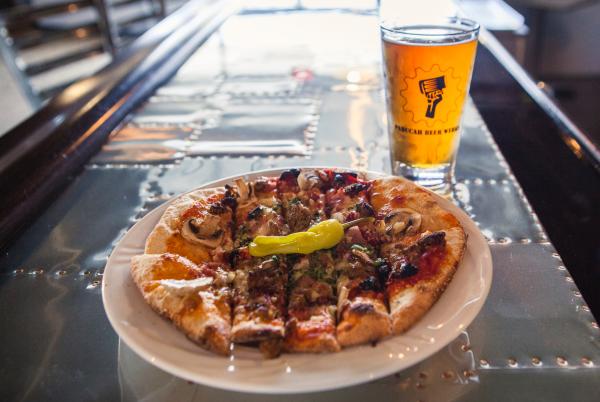 Tour and taste Paducah's craft beer, wine and spirits.  |  Paducah Beer Werks
Looking for a drink-and-dine experience? Try one of Paducah's many local RESTAURANTS WITH BARS. For live music and entertainment or upcoming beer, wine and bourbon pairing dinners, check the Paducah.travel Calendar of Events.
From Day to Night in #PaducahCreativeCity
Our "48 Hours in Paducah" inspiration guide will take you from day to night with dining suggestions and local activities. Overnight accommodations are easy to find including nationally-branded hotels and unique lodging options, some within walking distance of nightlife.
Though Paducah is very walkable, Uber and Lyft rideshare services are available to help you travel safely between bars. Please drink responsibly and use a designated driver.