There are many ways to extend your stay in Paducah with a road trip in western Kentucky and southern Illinois. Add these acclaimed attractions to your itinerary and discover things to do around Paducah – all within an hour's drive or less!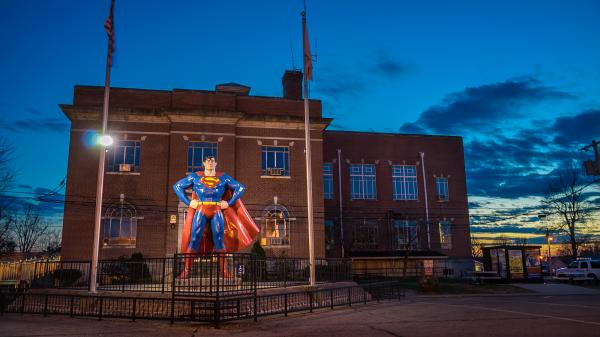 Super adventures await in Paducah, Metropolis and beyond! | Greater Metropolis CVB
Stay in Paducah and Explore More
Perfectly positioned for day trips and road trips, Paducah is centrally located with an abundance of cultural amenities and lodging choices. Find your home away from home at one of Paducah's highly-rated hotels, RV parks or unique lodging options, from spacious condos to artist lofts.
After seeing all that Paducah has to offer, go beyond city limits to explore more in surrounding towns. You'll find many scenic drives and leisurely day trip possibilities within 50 miles and an hour's drive of Paducah. 
PREVIEW A SELECTION OF NEARBY TRAILS, ACCLAIMED ATTRACTIONS, HISTORIC SITES AND STATE PARKS BELOW!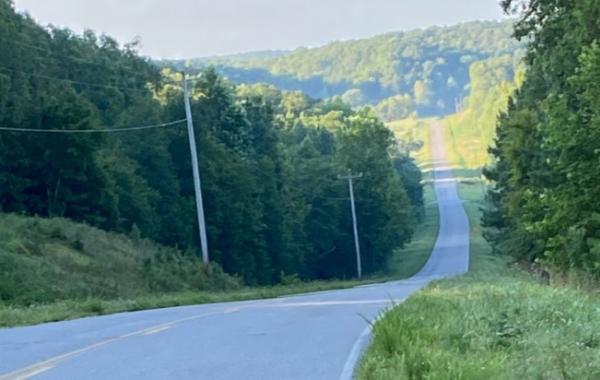 Woodlands Trace National Scenic Byway | Land Between the Lakes
National Scenic Byways - Surrounding Paducah
Travel America's beautiful byways for a history-rich drive en route to many of the attractions below. National scenic byways surrounding Paducah include the Woodlands Trace through Land Between the Lakes National Recreation Area, the Ohio River Scenic Byway which begins in southern Illinois and the Great River Road that links river towns along the Mississippi River from Minnesota to Kentucky to Louisiana.
Home of Superman - Metropolis, IL
Just across the Ohio River, Metropolis, Illinois attracts comic book and superhero aficionados as the official "Home of Superman." From the larger-than-life statue of the "Man of Steel" to the world's largest collection of Superman at the Super Museum, you'll find sites around town that celebrate connections to the DC Comics' fictional city of the same name.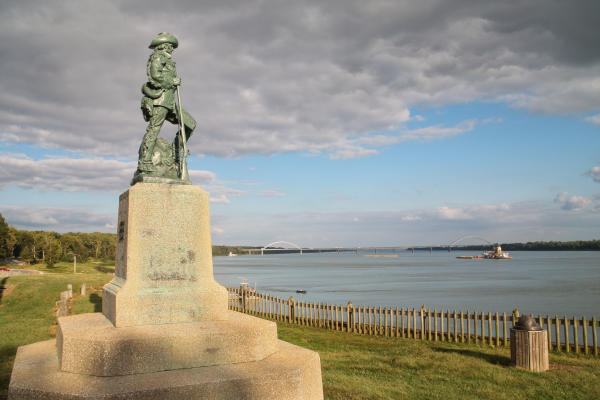 Fort Massac State Park | Greater Metropolis CVB
Fort Massac State Park - Metropolis, IL
Another must-see in Metropolis is Fort Massac State Park, a national historic site built by the French in 1757 during the French and Indian War. Walk the grounds overlooking the Ohio River to see the 1802 replica fort and imagine the Lewis & Clark expedition stopping here to recruit volunteers as they passed Paducah and traveled west.
Calvert City Drive-In - Calvert City, KY
Pack up the car and pull up to the Calvert City Drive-in Theatre, near Kentucky Lake, for a classic drive-in movie experience. Enjoy family-friendly flicks on the big screen with delicious drive-in cheeseburgers, popcorn and treats in the comfort of your personal vehicle.
Patti's 1880's Settlement - Grand Rivers, KY
Known for 2" thick pork chops and mile-high meringue pies, Patti's 1880's Settlement offers one-of-a-kind dining surrounded by a recreated historical log cabin village in Grand Rivers, Kentucky. After dinner, venture out into the beautiful gardens and gift shops on the grounds, to see a live show at Badgett Playhouse or to walk along the water at Lighthouse Landing.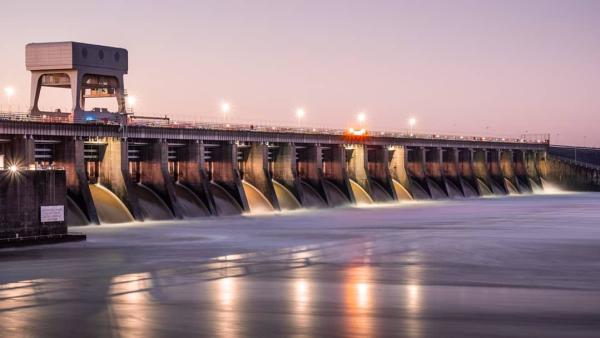 Kentucky Dam | Matt Pace via Marshall County/Kentucky Lake Tourism
Barkley Dam & Kentucky Dam - Grand Rivers, KY
The construction of Barkley Dam on the Cumberland River and Kentucky Dam on the Tennessee River formed two of the largest man-made lakes in the United States and the Land Between the Lakes National Recreation Area. This pair of working locks and dams is worth a visit, too, for unique perspectives on the power of the inland waterways from their visitor centers.
Twin Lakes Antique Mall - Gilbertsville, KY
The expansive Twin Lakes Antique Mall promises an antique shopping adventure with 170 dealers from 11 states. The antique mall is located minutes from family fun favorites, Maggie's Jungle Golf, Kentucky Shores Family Fun Center and Kentucky Lake.
Clarks River National Wildlife Refuge - Benton, KY
Located on the East Fork of the Clarks River, this bottomland hardwood forest is named for George Rogers Clark. Recreational activities within the Clarks River National Wildlife Refuge include hunting, fishing, birdwatching and kayaking.
Wickliffe Ceremonial Mound | Wickliffe Mounds Sate Historic Site
Wickliffe Mounds State Historic Site - Wickliffe, KY
Native American moundbuilders settled here on the banks of the Mississippi River centuries ago. Within Wickliffe Mounds State Historic Site, the mounds and archaeological site are surrounded by a walking trail and brought to life by museum exhibits of excavated features, artifacts and artwork that showcase Native American tribes in Kentucky.
Tunnel Hill State Trail - Karnak, IL to Harrisburg, IL
The Tunnel Hill State Trail is a 45-mile bicycle trail that stretches from Karnak, Illinois to Eldorado along the former bed of the Cairo and Vincennes Railroad. The trail passes bridges, tunnels, wildlife preserves and other trails known to outdoor enthusiasts.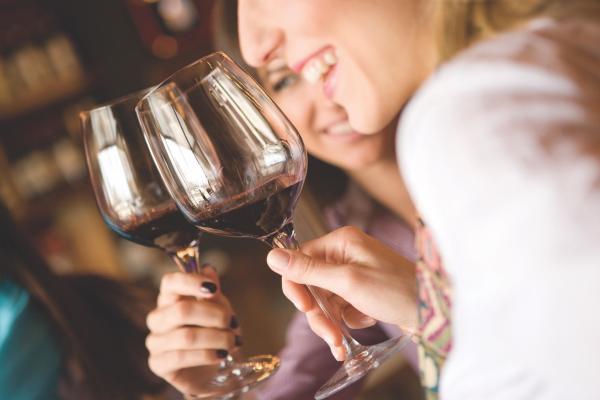 Shawnee Hills Wine Trail
Shawnee Hills Wine Trail - Southern Illinois
Spanning the scenic countryside of the Shawnee National Forest, the Shawnee Hills Wine Trail brings the fruits of the Shawnee Hills American Viticultural Area to the table. Visit nearly a dozen distinctive wineries along a well-marked trail to discover diverse winemaking styles of this region.
Cave-In-Rock State Park - Cave-in-Rock, IL
Learn the lore of river pirates at Cave-In-Rock State Park, named for a 55-foot-wide cave that is situated atop high bluffs overlooking the scenic Ohio River. Some of the first inhabitants of the area in the 18th century were river pirates would ambush flatboats carrying cargo down the Ohio River – as seen in the 1962 film How the West Was Won.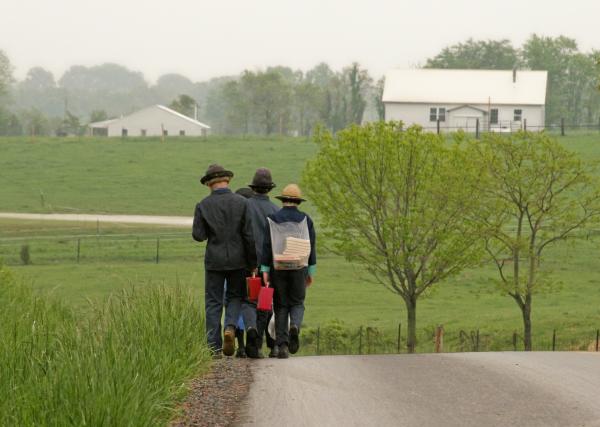 Kentucky's largest Amish community | Marion Tourism Commission
Ben E. Clement Mineral Museum - Marion, KY
With thousands of fluorite samples, fossils and mineral carvings, the Ben E. Clement Mineral Museum preserves the heritage of mining in southern Illinois and western Kentucky that flourished during World War II. Be awed by this world-class collection before taking a self-guided tour through the rolling hills of Crittenden County to visit Kentucky's largest Amish community.
---
Share where you find inspiration on the open road in and around #PaducahCreativeCity!
MORE INSPIRATION: Regional Road Trip: Paducah, KY  |  Paducah & Beyond with the National Park Nerd