No stranger to runners, Paducah's parks, Greenway Trail and neighborhood streets see a multitude of 5K runs and signature races each year. Meet a local runner who made it a goal to #RunPaducah2020, and follow a few of his favorite routes to see Paducah, Kentucky for yourself!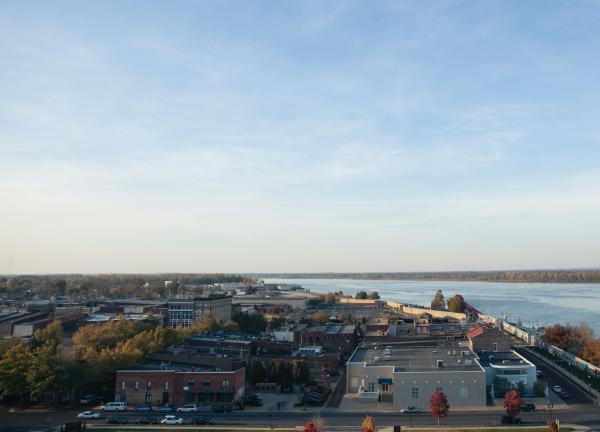 Explore more by running your way through Paducah!
Stay Active & See The City
When Steven Page, a local educator, is not teaching the next generation of musicians, he stays active by running in Paducah or wherever he may be traveling. 
"I started running in 2009, and I love the way it allows me to see a city! I normally get to travel a lot and one of my favorite things to do is run through a new town. I think doing a few miles through a place you don't know too well is the best way to see it.  It's also a good way to earn a few calories for later!"
#RunPaducah2020
Page recently set out to traverse new streets and areas of his own city while remaining close to home during COVID-19. He is now sharing this journey on social media with the hashtag #RunPaducah2020.
"Typically, I get to travel a lot in the summer. When I began to realize that was not going to be happening [this year], I remembered hearing a story about a man who had walked every street in New York City. I told myself that if I couldn't spend my summer running a few streets in new cities, I should spend my summer running every street in my city!"
Runners may be hitting the pavement alone while social distancing and avoiding crowded trails. Joining #RunPaducah2020 is one way to feel like part of the pack and to discover paths less traveled together.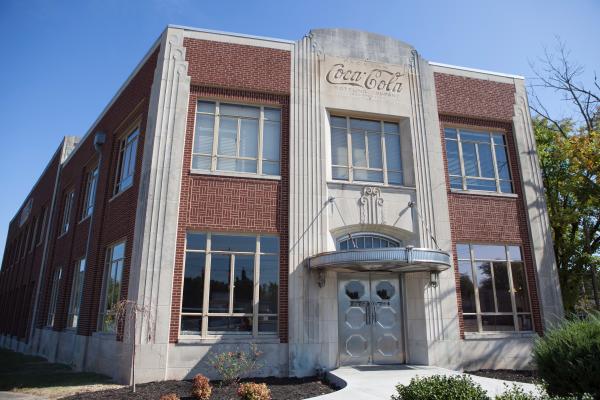 Begin and end at the Coke Plant, a landmark in Midtown Paducah.
Paducah Running Routes
To equip you to #RunPaducah2020, Page has provided three of his favorite local routes for running in Paducah.
Each of these loop routes begins and ends at The Coke Plant. Click the route map preview below to open a Paducah Running Routes Google Map!
6-mile loop
Depart from the Coke Plant and run down scenic Jefferson Street toward the Paducah Riverfront. You'll pass the Legendary Chief Paduke Statue, Frenchtown Station, the Lower Town Arts District and the National Quilt Museum before reaching Paducah "Wall to Wall" Murals. Turn right on Water Street and then right on Broadway to return through Historic Downtown back to Midtown and the Coke Plant.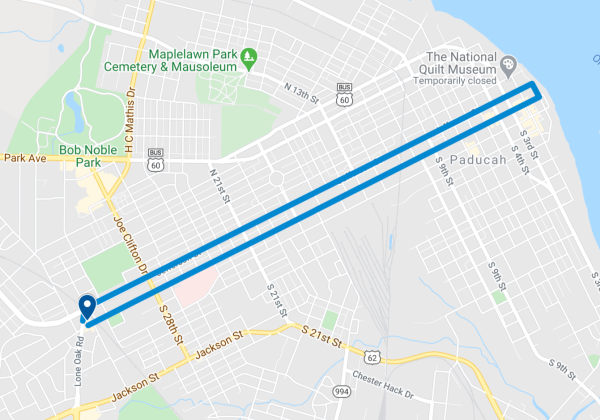 8-mile loop
Depart from the Coke Plan down Jefferson Street, like the 6-mile loop. Instead of coming back up Broadway, you'll take the Greenway Trail from the Paducah Riverfront. Catch the Greenway Trail on the opposite side of the floodwall, follow it past the Holiday Inn Paducah Riverfront and Paducah-McCracken County Expo Center into Bob Noble Park. Depart Noble Park, crossing Park Avenue onto Cruse Avenue, beside GolfMart. Follow Cruse Avenue to Central Avenue, across from Pizza By The Pound. Take Central Avenue to West Jefferson Street, where you will turn left to return to the Coke Plant.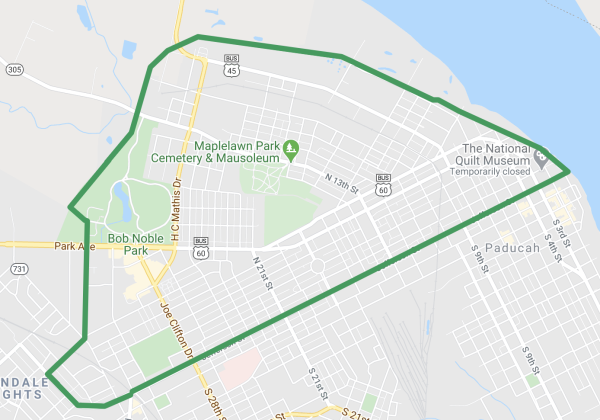 10-mile loop
From the Coke Plant, pass Flower + Furbish to head down 31st Street behind Paducah Middle School. Take a left on Jackson Street and a right beside Domino's Pizza onto 29th Street, before you reach Red's Donut Shop. Take 29th Street over to Tennessee Street and turn left. Take a right on 25th Street, passing historic Brooks Stadium. Continue on and take a left on Old Mayfield Road and a quick right onto Chester Hack before you reach 21st Street. Take a left to go under the overpass and continue on until you reach Caldwell Street. Take a right to go by Robert Coleman Park and Sprayground. Once you reach the Loop (U.S. Highway 60), continue toward Historic Downtown to the riverfront. Embark on the Greenway Trail, and follow the "8-mile loop" back to the Coke Plant.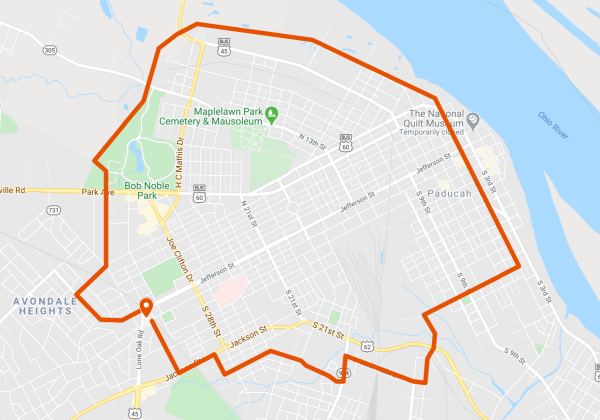 Show us what sights you see while exercising outdoors in Paducah by sharing on social media with the hashtag #paducahcreativecity.