Summer in Paducah is sweet! Beat the heat with these cold summer treats as you explore Downtown.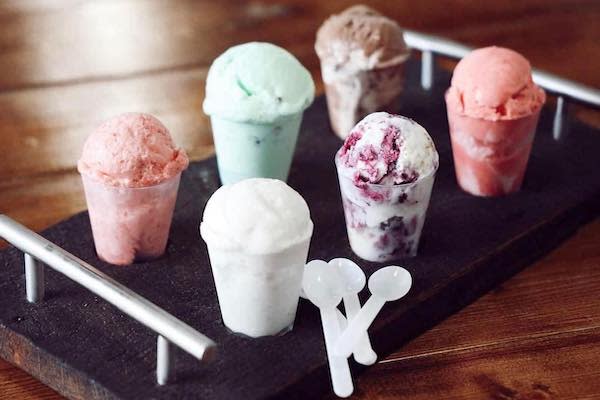 Sample flavors with an ice cream flight at Forever Sweet Creamery.
Craving the Curls Rolled Ice Cream
Craving the Curls Rolled Ice Cream offers a classic treat with a twist – literally! Their signature rolled ice cream is not to be missed. Try with your choice of toppings for a creamy treat that will satisfy your sweet tooth and keep you cool this summer.
Find out why rolled ice cream is all the rage at Craving the Curls.
Sweets aren't just for kids! Stop in to the Foxbriar Bar on a hot summer day to cool off with one of their sweet summer cocktails. The signature green velvet seats in this riverfront bar are the perfect place to cool off before continuing your downtown adventure.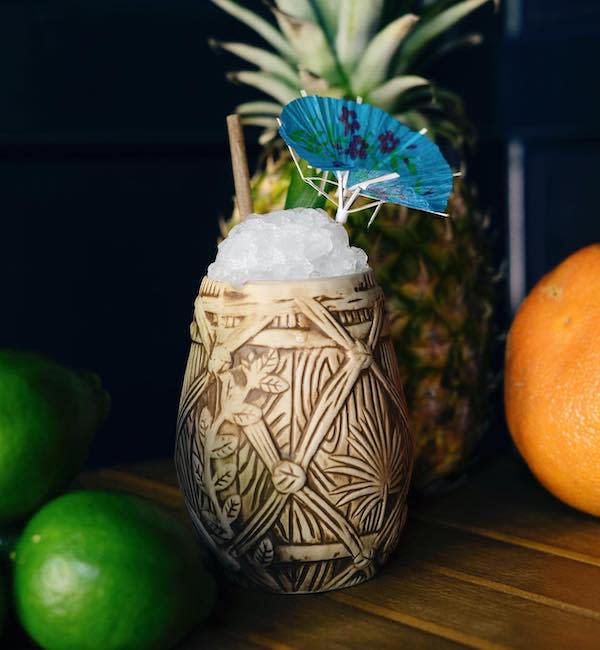 Enjoy a sweet, icy cocktail at the Foxbriar Bar.
Etcetera Coffeehouse is a Paducah staple, but did you know they serve a variety of cold drinks? Try your coffee iced or frozen, or stop in for a fresh fruit smoothie. You can also get an Italian soda or milkshake to cool off on a hot summer day.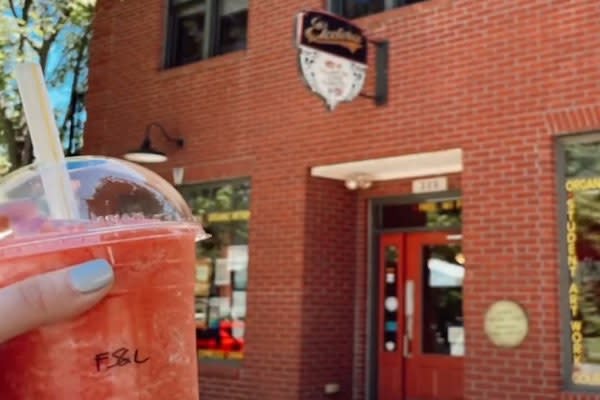 Try a fresh fruit smoothie at Etcetera Coffeehouse or Etcetera Squared.
Located in the historic Ice Cream Factory building, Forever Sweet Creamery offers a daily rotation of unique, handmade ice cream flavors topped with their signature waffle cone piece. Looking for something you won't find anywhere else? Try the Ice Cream Nachos featuring your favorite three flavors paired with waffle cone "chips."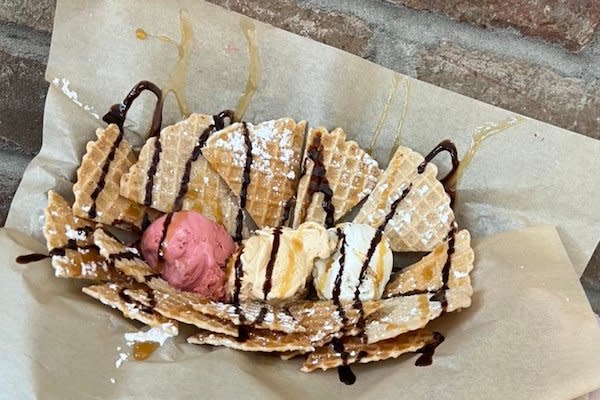 Cool off with a crunch at Forever Sweet Creamery.
If you're looking for a totally different way to cool down this summer, try something off the Johnson Bar's dessert cocktail menu! This old-fashioned milkshake comes with a punch for the adult sweet tooth, but you can order without the alcohol for an equally delicious cold treat. These dessert cocktails are perfect for brunch or a summer stroll through downtown Entertainment Destination Center!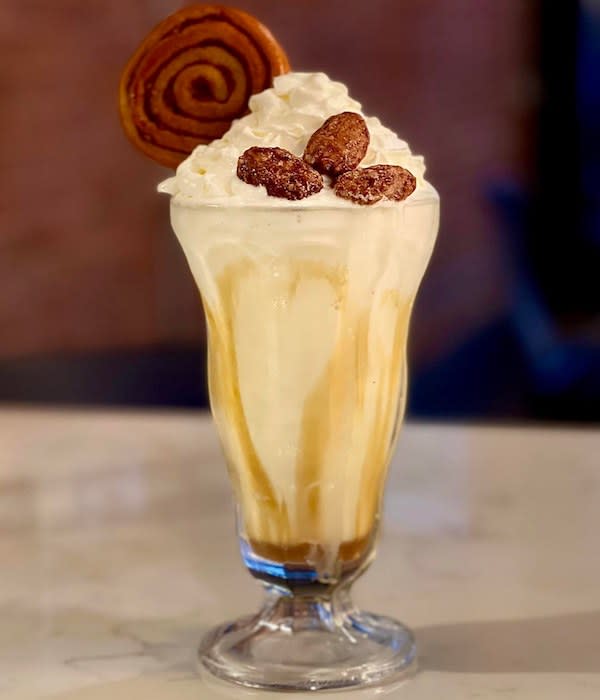 Try a "boozy milkshake" at The Johnson Bar for an adventurous sweet treat.
Whether you're bringing the kids or heading out for a day with friends, Downtown Paducah has the perfect cold treat for every sweet tooth. Take a walk by the river, stop in at local shops, and don't forget to treat yourself with a cold and creative snack! Check out the rest of Paducah's sweet offerings HERE.