Recognized by USA Today among the 10 Best Small Towns for Shopping, Paducah, Kentucky's retail scene is colored by one-of-a-kind shops and boutiques! Local events, specialty stores and shopping districts await to inspire your holiday shopping and gift giving this year because "there's no place like local for the holidays."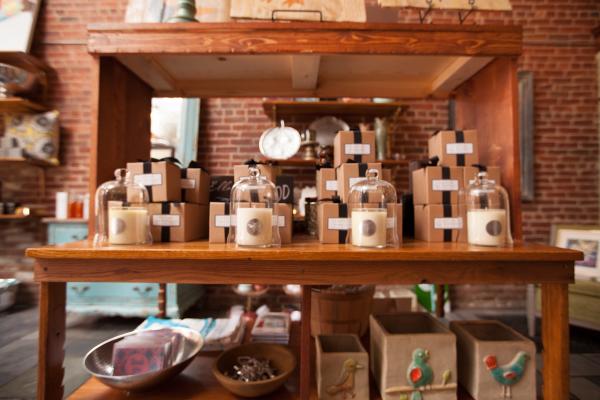 Paducah's one-of-a-kind boutiques await to inspire  |  Selcouth
Preview a selection of distinct areas and neighborhoods where you can shop like a local, and explore even more shopping across the city with our Shopping Directory and Map, a curated listing of stores by specialty.

Downtown shops are mixed among cultural attractions, restaurants and nightlife  |  Paducah Antique Mall
For a walkable shopping experience
Downtown Paducah is the historic business district, where preserved 19th-century architecture meets a modern and creative vibe with distinctive shops mixed among cultural attractions, restaurants and nightlife.
Broadway, the main thoroughfare, is home to a diverse selection of shops ranging from With Love from Kentucky, a brand-new boutique full of Kentucky-made products, to PAPA Gallery, purveying the work of 100+ regional painters in size statement piece to miniature. Wander on for historic facades inviting you to shop Off the Corner, Selcouth, Raven + Moth, bbQ & More, Hooper's Outdoor Center, Paducah Antique Mall, Self-E Boutique, Wildhair Studios' Rock Shop and more.
On Market House Square, connecting Broadway to Kentucky Avenue, art galleries Bricolage Art Collective, Art Guild of Paducah and Yeiser Art Center, complement fashion boutiques McClaran Manner, Shane Lee Boutique, and Lepa Jewelry. Staple specialty stores include Allen Music and local quilt shop, Tuscan Rose, along with Forever Pampered and Artist Endeavors.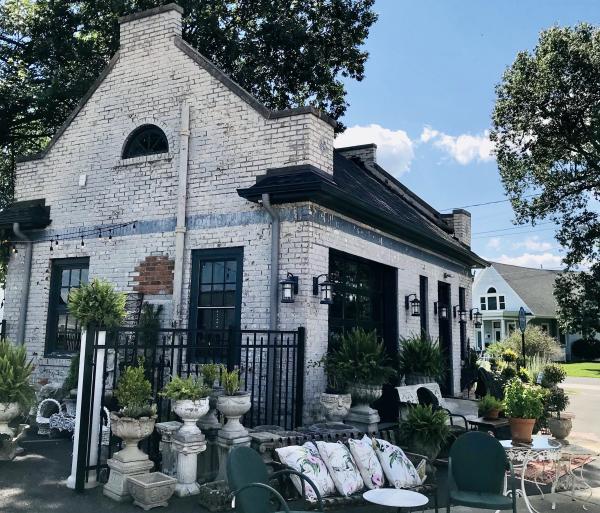 Many products are creatively crafted and curated in Paducah  |  Frenchtown Station
For handcrafted and hand-picked pieces
Creatively crafted and curated in Paducah, Lower Town and the areas between Historic Downtown and Midtown feature a crop of shops and artist galleries worth a visit.
Within the Lower Town Arts District, several of the neighborhood's working artists keep regular hours at live-work studio spaces including painter Bill Renzulli's Gallery 5 and leatherworker Phil Phillips' Round Oak Leather. For more artful creations and antiques, shop the neighboring duo, Barbara Veazey Antiques & Fiber Art and American Harvest Antiques or stop in a Pinecone Gallery.
Bordering the Lower Town neighborhood are sister shops, Frenchtown Station and Slim's Frenchtown Mercantile with a well-curated selection of home goods, vintage artifacts and other gift-able items. Just blocks away is Crash Comics on Kentucky Avenue, stocked with choice collectibles and new releases.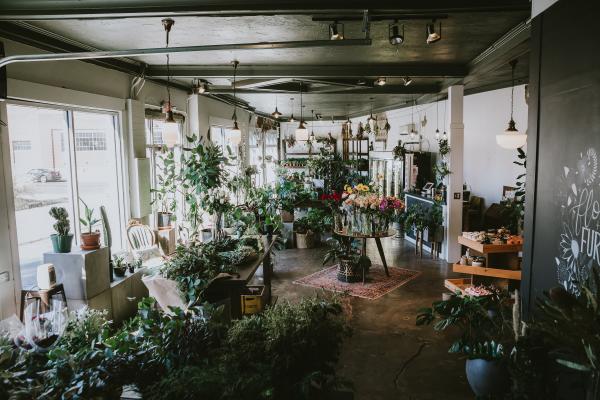 Retailers in Midtown Paducah add artistic flair to home and garden  |  Flower + Furbish
For eclectic and aesthetic selections
Acquaint yourself with Midtown, an area of Paducah with an air of dynamic energy, at The Coke Plant and by exploring surrounding boutiques and shops with style.
Men's fashion is the focus at H. B. & Company while The Dirt Road, which started as a "mobile boutique," specializes in relaxed apparel and accessories for ladies and FACE Makeup Artistry provides experiences in makeup. You can visit BikeWorld, Bikes & Fitness, recognized as one of America's best bike shops, and get a taste of local flavor favorites like gourmet grocery Midtown Market.
The Midtown neighborhood is also home to retailers that add artistic flair to home and garden. Flower + Furbish, The Farmhouse,  and Charlton and Park are packed with unique, high-quality products that fit a range of styles and sensibilities.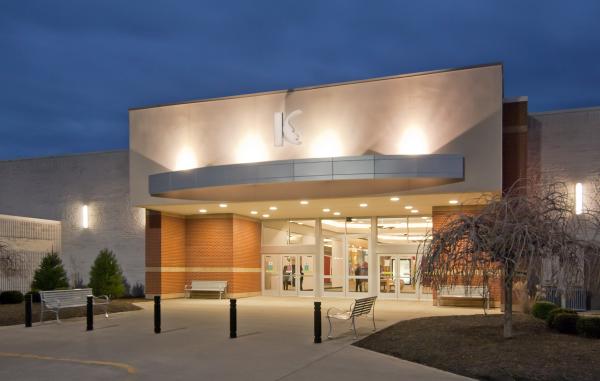 Favorite mainstream brands meet local offerings just off Interstate 24  |  Kentucky Oaks Mall & Vicinity
For a mix of mainstream and local retailers
If you are traveling to Paducah via Interstate 24, the buzzing Kentucky Oaks Mall area may be the first shopping destination you see. 
Located along historic Highway 60 at I-24 Exit 4, Kentucky Oaks Mall represents the region's premier retail center for favorite brands like Dillard's, Best Buy and Talbots. Recent additions to the shopping complex include H&M, Ross Dress for Less, Burlington and HomeGoods! 
Don't miss local offerings in the vicinity. Paducah Olive Oil Company stocks fine olive oils, vinegars and gourmet products from around the world, and Montgomery Gardens is a garden center and gift shop with a year-round "Christmas Corner." An abundance of boutiques owned by women for women includes Jaded Layne Boutique, Our Kentucky Nest, Ribbon Chix, House to Home Creations and others.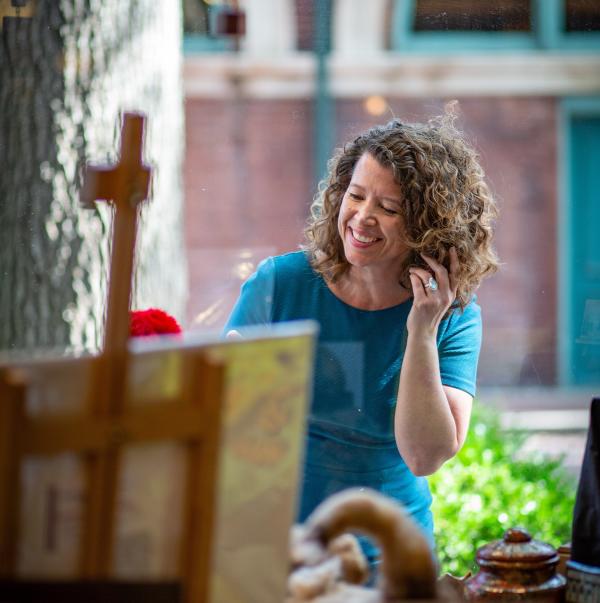 Paducah offers memorable shopping experiences and gift ideas  |  Art Guild of Paducah Gallery
Shop Local in Paducah, Kentucky
Ready for a memorable shopping experience and gift ideas? Reference our Shopping Directory for a full listing searchable by region and category, from Art Galleries to Antiques and Quilt Shops to Sporting Goods.
A day of shopping local is never complete without dining local. Get a taste of local flavor and Paducah's many stops for drinks and sweets. With more than 150 locally-owned restaurants in all corners of Paducah, food and drink is always within reach!