The Kentucky issue of Quiltfolk is now available, and Paducah's quilt and fiber artists are at the heart of it all! Allow us to introduce you to the places and faces that represent our UNESCO Creative City's deep-rooted culture of quilting within this beautiful chronicle of the Bluegrass State.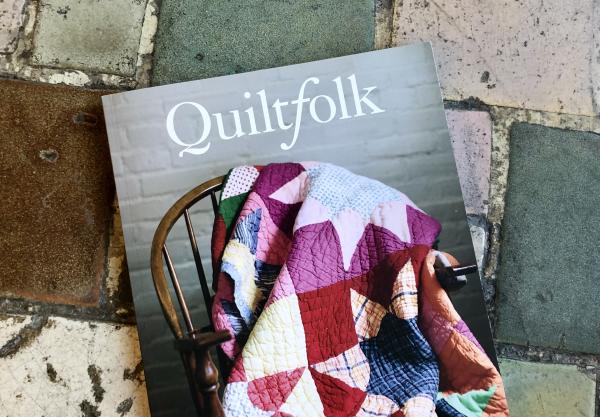 The Kentucky issue of Quiltfolk is now available!
"The stories behind the stitches"
Quiltfolk is a keepsake quarterly magazine that offers "an up-close look at the people, places and quilts that represent American quilt culture." Covering the country one state at a time, the twelfth issue showcases Kentucky, from Quilt City USA® to central Kentucky, horse country, the Bourbon Trail and beyond.
According to Quiltfolk Editor-in-Chief Mary Fons, " Kentucky is a major player in America's quilt landscape. The legacy of quiltmakers here has influenced the way most quilters engage with quilts today."
The quest to uncover the stories behind the stitches led the Quiltfolk team to Paducah for the 35th anniversary AQS QuiltWeek. While in Quilt City, they discovered world-renowned traditions, fresh takes on fiber art and Paducah's spirit of creativity and authentic Americana that welcomes quilt enthusiasts 365 days a year.
Paducah Quilters & Fiber Artists
Quiltfolk also encountered a patchwork of Paducah quilters and fiber artists who contribute to our Creative City's culture year-round.
Meet a few of the locals who had the honor of sharing their stories and art, and pick up a copy of Quiltfolk Issue 12 for their stories and many more!
JESS FINN, CUSTOMER EXPERIENCE, PAPER PIECES

KRISTIN WILLIAMS, PROPRIETOR, EPHEMERA PADUCAH

LEXIE MILLIKAN, EXECUTIVE DIRECTOR, YEISER ART CENTER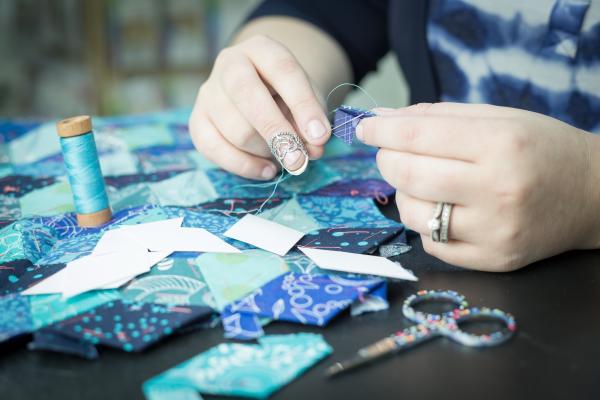 Quiltfolk encountered a patchwork of local quilters and fiber artists in Paducah.
What does it mean to be featured in Quiltfolk's Kentucky issue?
"I was honored to be featured; I think it's pretty neat that we get to both work in a creative industry and live in a creative city!" - JESS

---

"Wow! It's such a beautiful publication, and I am more than honored to be part of the Paducah story in the Kentucky issue. It's humbling to see my shop/studio through the eyes of the Quiltfolk editors and writers." - KRISTIN

---

"It's a honor to be included and to represent the National Quilt Museum with a focus on our youth programs. This gives readers a look into what we're doing locally to promote quilting as an artform." - BECKY

---

"The QuiltFolk interview was so enjoyable and answering their questions made me realize how fortunate we are to have a community like we have in Paducah. It is an honor to have been chosen by QuiltFolk as one of the quilt artists attracted to Paducah by the Artist Relocation Program." - HELENE

---

"Having AQS QuiltWeek featured in Quiltfolk magazine is a great way to let people know about the many facets of our quilt show and the people who participate in it 

–

the AQS production staff, the vendors, local artists, the National Quilt Museum, a first-time attendee and so many more."

- BONNIE

---

"I feel honored to be featured amongst the creative people of Kentucky!" - LEXIE

---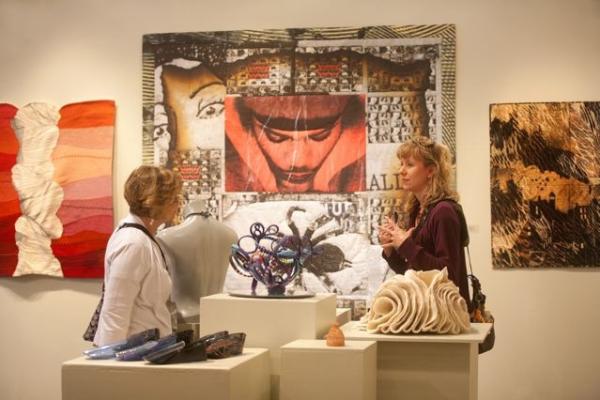 World-renowned traditions and fresh takes on fiber art include Yeiser Art Center's Fantastic Fibers.
What do you want visitors to know about Paducah - and discover by reading the Quiltfolk stories?
"That, indeed, Paducah has it going on!" - KRISTIN

---

"There's such a great variety of quilters in Paducah. I think people might be surprised by the more contemporary approach of many artisans in our state." - LEXIE

---

"We cherish the fact that we live and operate in 'Quilt City, USA, but Paducah is so much more than that. Our charming river city is full of culture, history and fun!" - JESS

---

"Visitors should know that Paducah has a great artist community with works shown in places like the PAPA Gallery, The Art Guild of Paducah, Bricolage Art Collective, and individual galleries and shops in Lower Town and around town." - HELENE

---

"There's so much creativity and support for the arts here in Paducah! We're inspiring the next generation of quilters through educational programs and opportunities at the National Quilt Museum." - BECKY

---

"You need to come to Paducah to 'experience' the show, the Southern hospitality, the City 

–

and spend time with quilters from all around the world... Paducah is on so many quilters' "Bucket List," and it all happens right here in April in Quilt City USA®."

- BONNIE

---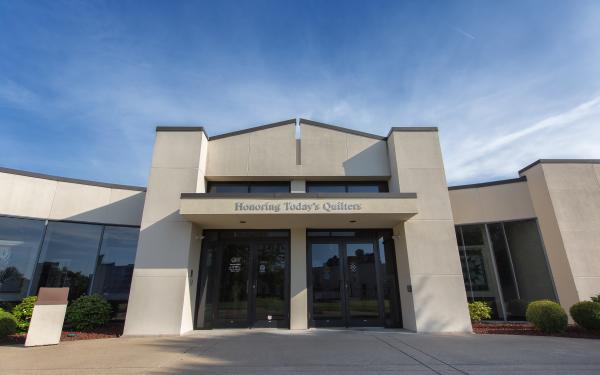 Locals share recommendations to inspire your next Paducah itinerary!
What one place or experience in Paducah would you recommend visitors not miss?
"I would recommend taking the time to just go down by the riverfront and take in the water. It's such a peaceful place and contains so much history!" - LEXIE

---

"Take a guided tour at the National Quilt Museum!" - BECKY

---

"Seeing the AQS Quilt Contest quilts – the very best quilts being made today!" - BONNIE

---

"Tuscan Rose Gallery [in the Lower Town Arts District]."  - HELENE

---

"The National Quilt Museum and evening in Downtown Paducah! Oh, and a visit to Paper Pieces, of course!" - JESS

---

"Here's my list: Freight House for sure, The Art Guild of Paducah, grab a cookie at Kirchhoff's, walk by the floodwall, hit up Frenchtown Station, Beads & Rugs and The Shed for shopping, and, of course, stock up on art supplies or take a class at Ephemera Paducah!" - KRISTIN

---
Quilfolk's Kentucky Issue
Pick up a copy of QuiltFolk Issue 12 for a celebration of quilting in Quilt City USA® and all across Kentucky! The lifestyle publication is available online at
quiltfolk.com
or from retailers like the 
National Quilt Museum
in Paducah.