Planning the perfect day in Paducah, Kentucky just got easier! Paducah Life Magazine Associate Editor J.T. Crawford shares his local insights for a classic Paducah itinerary suited to those who are passing through or planning a day trip.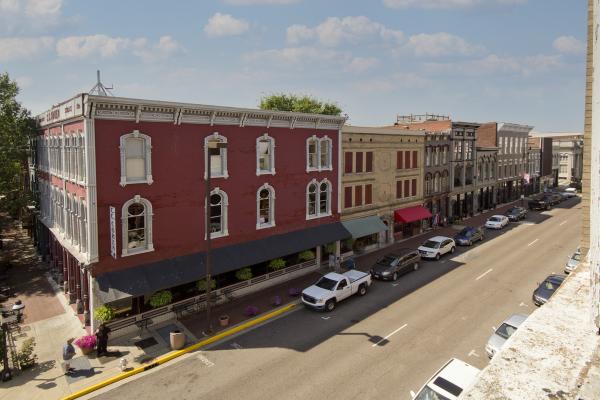 Begin your Paducah loop in Historic Downtown!
By J.T. Crawford
I hear the question often. I only have a day in Paducah. What should I see? For me, the answer is always the same. Take the Paducah loop.
Downtown Paducah in a Day
For many years, my answer was simply to visit downtown. There, one will find the best concentration of history—the floodwall murals that tell our city's story, the historic buildings, and the available self-guided tours from the Paducah CVB that showcase our city's past. Historic preservation is a cornerstone of who we are and a reason to visit in and of itself.
Downtown also features a wide variety of local restaurants and shops. If you're around for showtime, you can catch a movie at Maiden Alley Cinema, a performance at Market House Theatre, or maybe even a Broadway show at the Carson Center. And beyond the floodwall is the grand vista of the Ohio River. Downtown Paducah in a day is certainly sound advice.
But my mind would often wander to other parts of Paducah I wanted a person to see. That's when I began to think about what I now call the Paducah loop.
Historically, Paducah has a couple of big anchors. One is downtown. The other is in the area of midtown where the old Coca-Cola plant resides. For quite some time, the location of the Coke plant represented the edge of town. Beyond was a park and countryside. And, amazingly, during the 1937 flood, that's roughly where the floodwaters stopped their advance.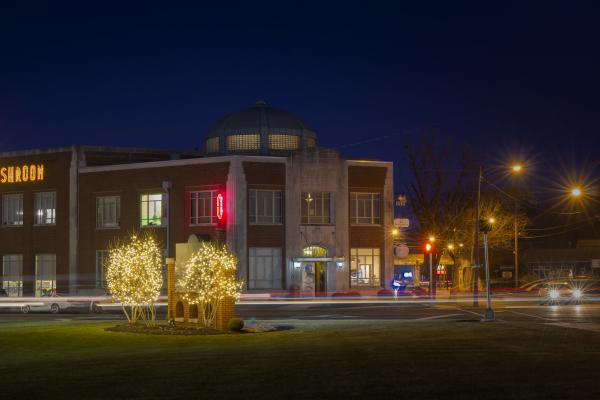 Continue on from downtown to midtown and the Coke Plant.
A Terrific Way to Experience Our City
When I thought about a person visiting Paducah, I wanted them to also take in that part of town and experience the revitalization of the Coke Plant building. It is now home to Mellow Mushroom, Dry Ground Brewing Company, Pipers Tea & Coffee, and more.
My mind wandered to the early days of Paducah's public transportation. Streetcars once carried passengers from downtown to where the Coke plant is and back again. The original loop! One can follow that path by heading from downtown to midtown via Jefferson Street. The boulevard effect of the street owes its origin to the streetcar system. Additionally, Jefferson Street is one of the most celebrated residential areas of town. Historic homes line the way, and the drive is a portal back in time. Bonus for the sightseer!
One can then turn left on LaBelle Avenue (an original edge of town) right where the Coke Plant is. After a visit there, head to the next block and turn left on Broadway, Paducah's main street. From there, you'll be headed back into historic downtown.
For me, the Paducah loop is our city in a nutshell. You get downtown and midtown with the Coke plant and the historic boulevards that tie the two together. It's a terrific way to experience our city in a day and discover that sometimes it's not so bad to go in circles!
---
Share scenes from your exploration of the Paducah loop and #PaducahLife on social media!
Photos submitted by J.T. Crawford.