From homegrown to handcrafted, the Paducah Farmers' Market introduces the rich agricultural and artistic traditions of Paducah, Kentucky and the Four Rivers Region. Meet Market Manager Molly Johnson for a behind-the-scenes look at this agritourism experience!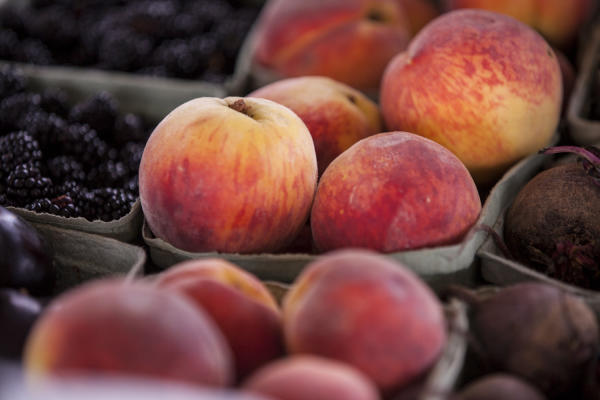 Savor local flavor at the Paducah Homegrown Farmers' Market and new Mid-Week Market​.
By Molly Johnson
As Special Events Superintendent for the City of Paducah, part of my job is serving as the Market Manager for the Paducah Homegrown Farmers' Market. I have been able to play a role in re-inventing the market to become what it is today here in Paducah.
I have a degree in landscape architecture and come from a long line of gardeners and green thumbs. I grew up tending produce gardens and livestock with an appreciation for all things planted by seed. Now, I have my own "farm" where I raise rare and heritage breed chickens and sell chicks in the spring and eggs year-round. I was also a vendor at a farmers market prior to moving to Paducah six years ago and am a huge "shop local" supporter.
Growing a Farmers Market
The purpose of the Paducah Farmers' Market is to showcase local businesses. We work to highlight as many farms and artisans as we can. Over the last several years, the market in Historic Downtown, across from the National Quilt Museum, has grown from six vendors to more than 90 signed on!
The growth of this market is no small task. It's been a privilege to be part of the process, but, naturally, most of the credit belongs to the vendors. From Mocanu Farms to West Kentucky Aquaponics, Bizzell Bluff Farms to Knox Greenhouse, Huyck Farms to Munal's Donuts, dozens of diverse vendors come out each week and proudly showcase their products of western Kentucky.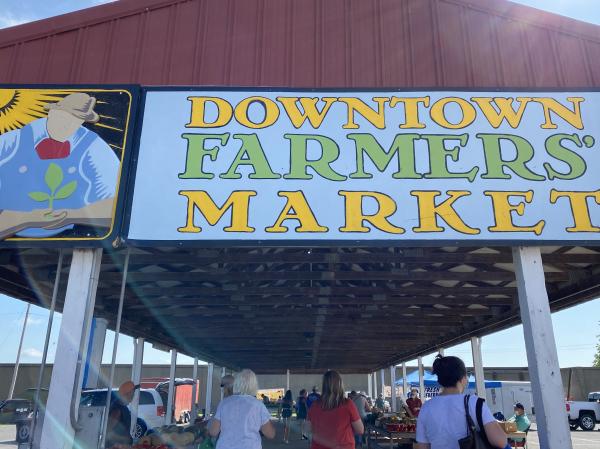 Visit the downtown Farmers' Market on full market Saturdays.
The Real Flavor of Paducah
You can uncover the real flavor of Paducah and the region at our market. You'll find vendors selling produce, meats, eggs, flowers, honey, plants and artisan goods including leather, woodworking, metal working, jewelry, baked goods, soaps, candles, jams and jellies.
These goods are not something that can be found at the local chain stores. At the market, the public can also connect one-on-one with the producer. We encourage visitors to ask about the produce – how and where it is grown – or the baked goods or an artisan product that is handmade.
No matter how many vendors we get, I am always surprised at the new vendors each year and impressed by the fine producers and by the goods that are created right here in our community. I love seeing a vendor dreaming about selling their produce or goods, helping them get started and then seeing them take off.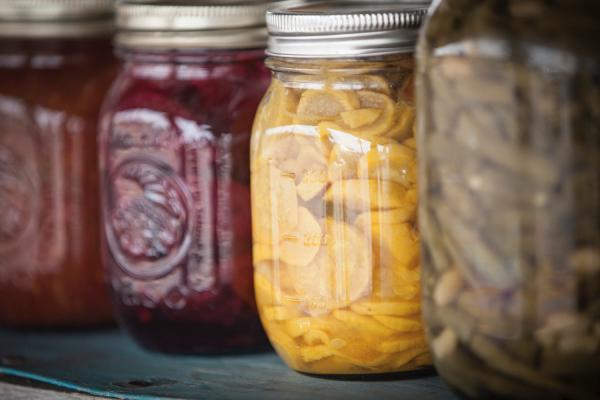 Find farm fresh local goods in restaurants and storefronts beyond the market.
Beyond the Market
In fact, 30+ vendors have been placed in storefronts downtown and around Paducah over the years. Many sell direct to local restaurants, from freight house to Craving the Curls Rolled Ice Cream, and other stores and boutiques.
Some are now placing produce and products in local grocery stores like Midtown Market and Banks Market while past vendors have opened their own storefronts, including Branch Out Foods and Troutt Old Time General Store. Farmers market vendors are truly gifts in the community who keep on giving!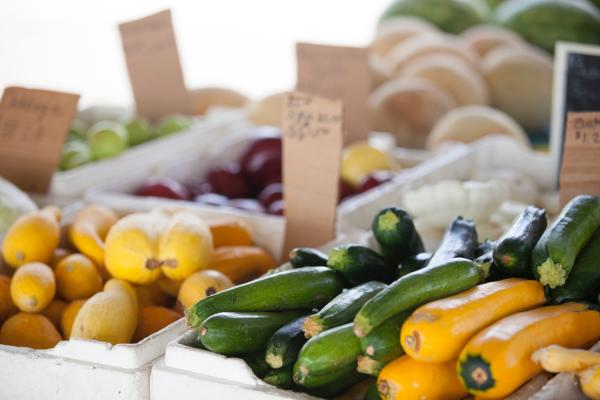 Connect with the producers for an enjoyable "shop local" experience.
All the Local Flavor Paducah Has to Offer
When visiting Paducah, whether from out of town or nearby, talk to people as you shop, eat and enjoy your stay. The people that live here and work here are what make Paducah great.
Listen to their stories and share yours—just connect with them. Connection is the key to the market as well. The connection that is created daily between the producers and the consumers, the friendships made and enjoyment of shopping local is what keeps the public coming back for more.
2022 SEASON UPDATE: Visit the Paducah Homegrown Farmers' Market downtown on Full Market Saturdays, May through October 2022. The Mid-Week Farmers Market at Carson Park will return on Tuesday afternoons in May, June, July, August and September 2022.