Paducah is celebrating 10 Years as a UNESCO Creative City and two downtown establishments have taken the artistic experience to new levels in honor of Paducah Creativity. Experience art in downtown Paducah both visually at Yeiser Art Center and in drinkable form at the Foxbriar Cocktail Bar.

Creative City Collaborations at Yeiser Art Center
The Foxbriar Cocktail Bar recently debuted their fall cocktail menu: The Art Gallery. With cocktails crafted after famous works of art, visitors to this upscale bar with immaculate vibes – think green velvet couches and string lights – can experience art in a new and delicious way.
After you've had a drink with friends, head over to Yeiser Art Center for their celebratory exhibit "Creative City Collaborations." This international exhibition features art from UNESCO Creative Cities around the world. Within the UNESCO Creative Cities Network, Paducah has built connections through culture that would have otherwise been impossible. The art on display at Yesier Art Center is a tangible testament to those collaborations.
Recommended Pairings:
Byzantium 1 by Canan Güneş
This hand-made and painted plate was made by a potter and professor in Turkey, whom the Paducah team met in Manises, Spain. Her last name translates to "Sun" in Turkish.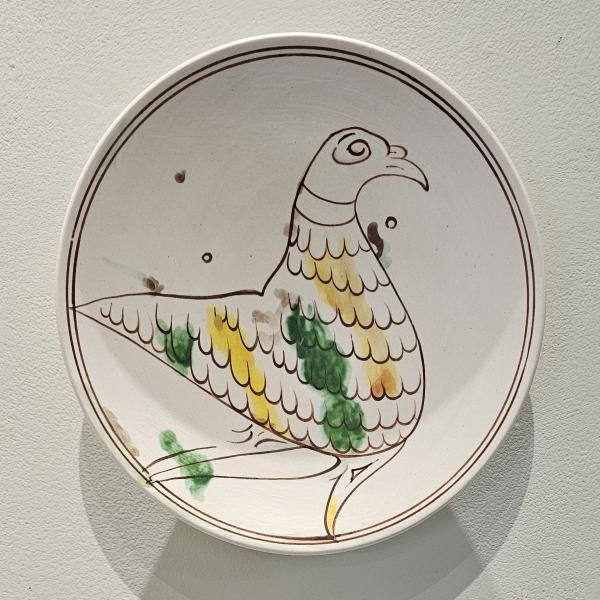 Byzantium 1
Pair with Saturn Devouring His Son, inspired by Spanish painter Francisco Goya. This cocktail is made with Suntory Roku gin, orgeat, velvet falernum, lemon juice, Piper's white chai syrup, and a red wine reduction mixed with soda water that gets dropped into the glass for a dramatic ending.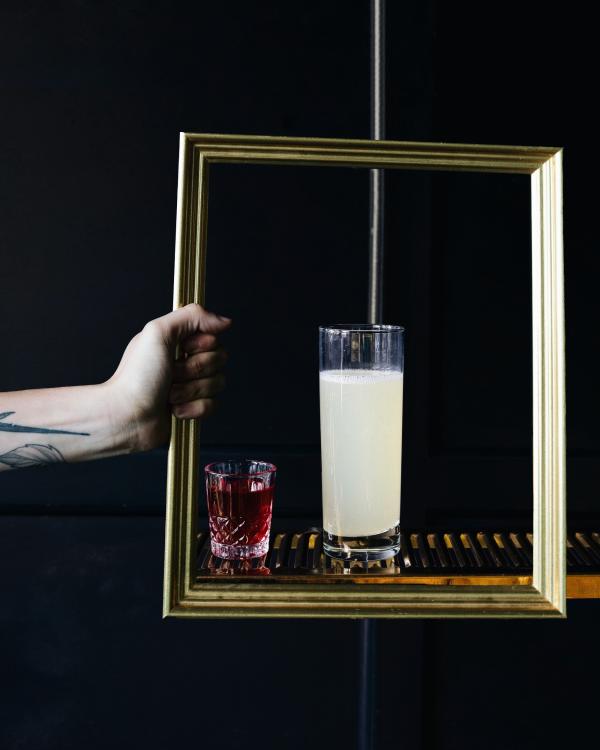 Saturn Devouring His Son
Common Wealth by Justin Hammonds
This woodcut print is inspired by the traditional Spanish tiles found in Manises, Spain. It celebrates the connection between Paducah, Kentucky and fellow creatives in Spain.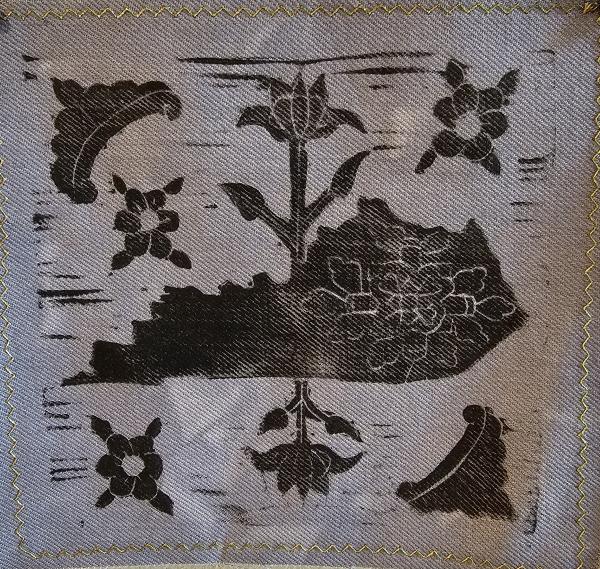 Common Wealth
Pair with American Gothic, inspired by Grant Wood. Country Crock washed Two James Old Cockney gin, Pierre Ferrand Yuzu curacao, buttermilk, salt, pepper and egg white give this cocktail a distinctive Americana flavor.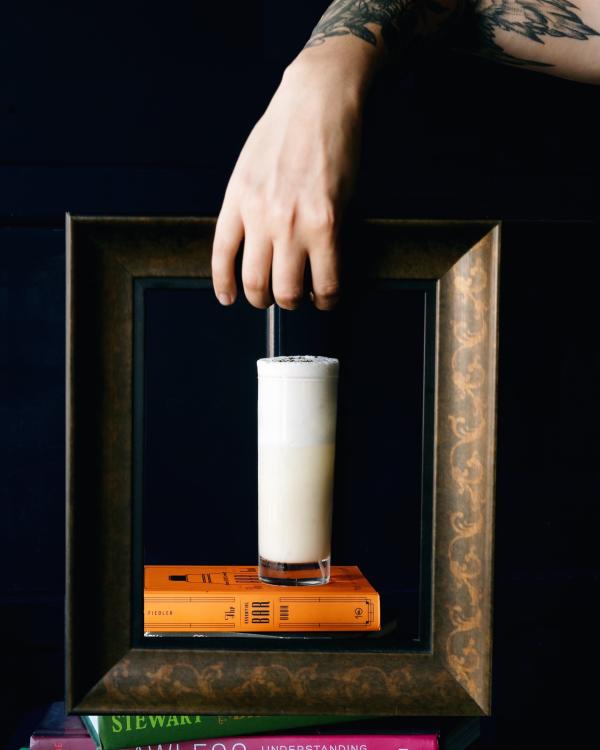 American Gothic
Music by Kaihulu
Kaihulu, a musical group from Ambon, Indonesia, writes and performs songs that celebrate the natural beauty of their home and their hope for peace in the world.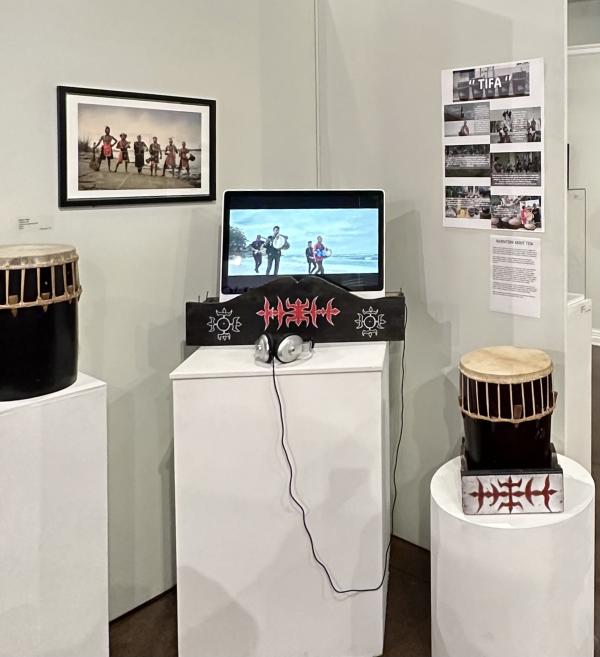 Music by Kaihulu
Pair with Garden of Earthly Delights, inspired by Heironymous Bosch. Featuring Evan Williams bib bourbon, Contratto bitter orange, Amaro sfumato rhubaro and chocolate bitters, this sippable work of art will delight your senses with natural wonder.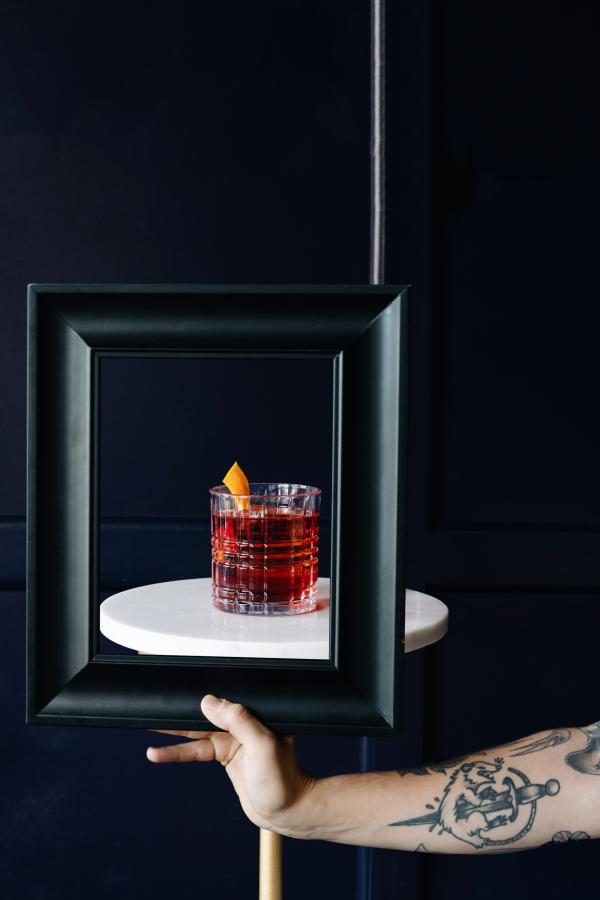 Garden of Earthly Delights
Lastly, if you want a cocktail for a cause, stop in at the Foxbriar November 5-11 for the Mary Yeiser. Aptly named after Yeiser Art Center's founder, this drink's proceeds support Yeiser Art Center.