During the summer of 2018, Paducah ceramist and arts educator Mitch Kimball embarked on a month-long residency in Jingdezhen, China, a longtime dream come true made possible through the UNESCO Creative Cities Network!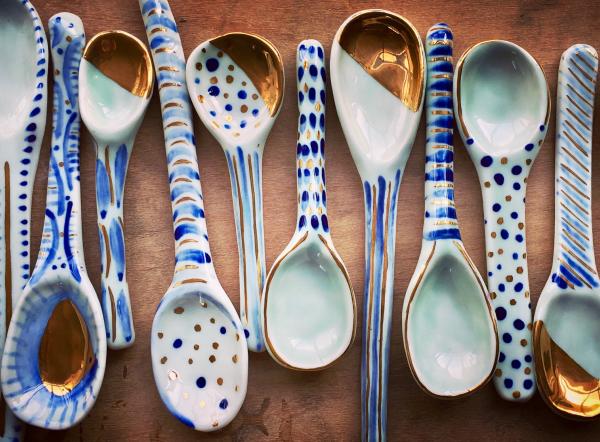 The Pottery Workshop equipped Mitch Kimball with new techniques and global perspective.
The Pottery Workshop
"Going to Jingdezhen has always been a dream of mine since college when I first learned of the origins of porcelain. This year that dream came true when [the Paducah Convention & Visitors Bureau team] facilitated the connection with Jingdezhen, a Creative City of Crafts & Folk Art," Kimball says.
An international ceramics center focusing on the development and enrichment of ceramics in China and abroad, The Pottery Workshop seeks resident artists. Kimball applied and was accepted to the prestigious program, but acceptance was just the beginning of his creative journey!
 "Having time to focus on my work without distractions of daily living was so instrumental in my professional growth. When you participate in an art residency like The Pottery Workshop, you have access to the studios 24-7. The studios were well maintained, air conditioned, and fully stocked with supplies.  The studio assistants checked on the artists every day to see about travel to museums or local places of interest, special requests, translations, and just about anything needed."

Kimball with his kiln firing crew at the Pottery Workshop in the "Porcelain Capital."
To Learn, Create & Grow
The Pottery Workshop is surrounded by hundreds of small, independent craftsmen and artists including clay producers, throwers, sculptors, mold makers, blue & white decorators, glaze shops, public kilns and brush makers. The program boasts modern facilities, a bilingual staff and prime location in the "Porcelain Capital" offering a unique experience found nowhere else in the world.
"I cant wait to showcase the work I made there with Paducah. I was able to focus on functional wares, such as cups, mugs, and jugs.  Tea is a very important part of the culture.  Its a time to relax and focus on upcoming tasks.  So this naturally was something that caught my attention and I decided to make a few tea sets too."
To make connections & share creative vision
Resident artists focus on learning about the history and culture of porcelain in a town made famous over 2000 years ago for its mastery of of the white clay, but Kimball also played an important role of sharing the vision of Paducah with Jingdezhen. He gave presentations about his work, inspirations and Paducah. The UNESCO Creative Cities Network featured this collaboration of Creative Cities here.
"This is why I wanted to go to Jingdezhen - to make connections. I was able to learn how local potters fire their soda kilns. I set the ground work for a returning trip next summer to have teachers and students go to a small province in China to work with other teachers and rural mountain children. We would be able to visit a few major towns such as [UNESCO Creative Cities of Design] Shanghai and Beijing as well as Jingdezhen."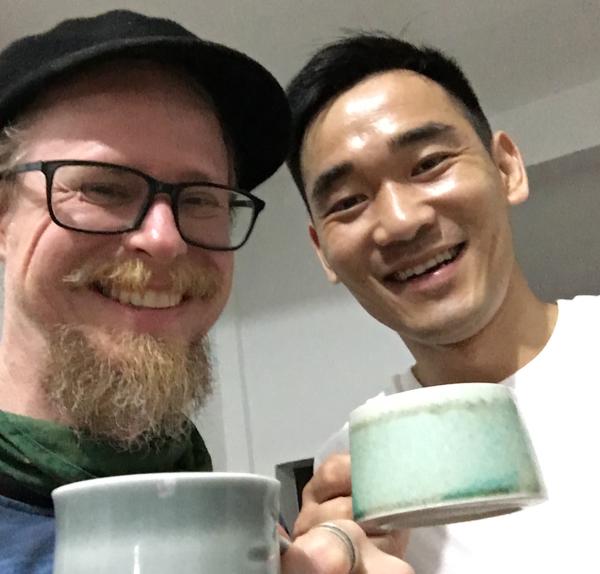 Kimball brought back ceramic wares and experiences to share with Paducah.
Bringing Global Perspective Back to #PaducahCreativeCity
Prior to the residency, Mitch began sharing this Creative City story through Asian-inspired dinners showcasing his ceramic wares and the Jingdezhen Pottery Workshop to raise funds for travel. Kimball now brings his international experiences and training back to Paducah where he lives in the Lower Town Arts District, teaches at McCracken County High School and owns S&M Studios with his wife, Shand, a jewelrymaker.
You will soon be able to purvey Mitch and Shand's distinctive designs from their mobile studio/gallery truck which is currently under construction!