The spirit of our Creative City is shining through as attractions and businesses offer innovative ways to practice social distancing and experience Paducah from home or outdoors. As developments around COVID-19 continue to unfold, please reference our COVID-19 resource page for guidelines from public health authorities and the latest response and reopening updates related to attractions, events and restaurants in Paducah, Kentucky.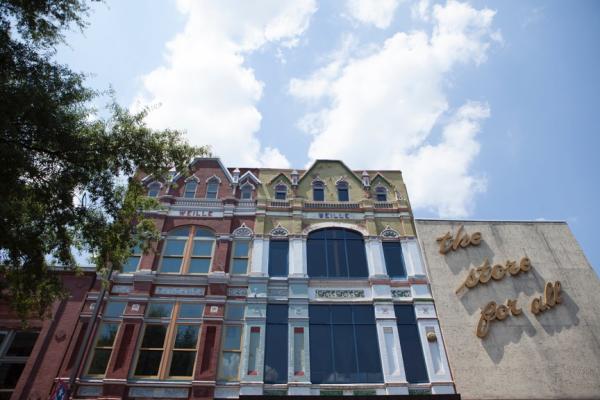 Shop, Dine & Enjoy Local — Now & Later
Local businesses are at the heart of the Paducah we know and love. Now is a time to support small business wherever you are and however you can!

Learn & Create: Free Activities & Instruction
Practice art as self-care, engaging your inner artist in free activities, demonstrations and more.

Take a Virtual Tour of Art, History & More
Explore Paducah from home with virtual tours and digital experiences powered by local cultural attractions.

Get Outdoors for Recreation & Respite
De-stress and disconnect with a healthy dose of fresh air in the great outdoors.
Show us how you practice social distancing in Paducah by using the following hashtags: #PaducahCreativeCity, #MaskUpKY and #LetsMakePlans.
The Paducah Convention & Visitors Bureau will continue to update this guide. If you represent a local business that is offering a virtual experience or special promotion, please let us know by emailing info@paducah.travel.