To see Paducah, Kentucky from above offers great perspective on the waterways, built heritage and other distinguishing features of the area. Be inspired by the story of Vick Patel, the hotelier and photographer behind Paducah Drone, and some of his favorite views of our Creative City!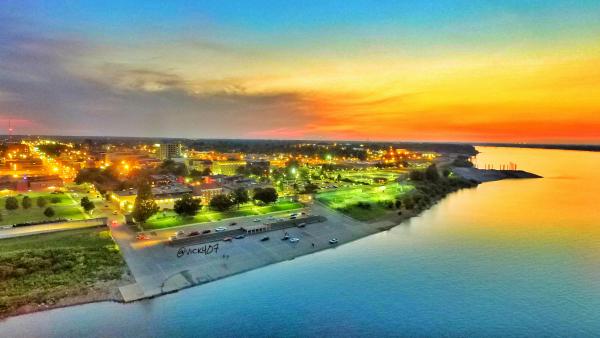 From rivers to attractions to architecture, Paducah Drone captures Paducah's history and hospitality.
Since moving to Paducah in 2009, Vick Patel has been a dedicated member of the local hospitality industry. He began working the night shift at a local hotel and now manages two properties.
"My first job was at Universal Studios, so hospitality is something that I was trained on and taught at a young age. Welcoming guests to Paducah today is not hard at all because we have a hospitality and experience that other towns do not. Paducah Ranks 3rd in USA Today's Best Small Town for Culture, and there is a reason for that! In Paducah, you can get a strong sense of our community and culture. I know that if I check in a guest with great hospitality and send them to a restaurant down the road, that they will receive the same hospitality."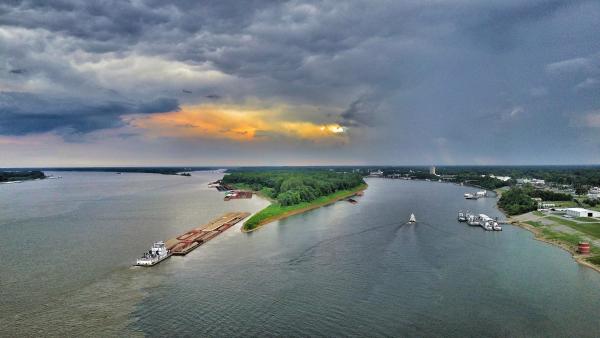 Colorful sky over the confluence of the Ohio and Tennessee Rivers.
Vick has become known around Paducah and beyond for his perspectives on our region from above via Paducah Drone.
"I have always been into technology and when I saw a commercial about a drone, I instantly wanted one. I was one of the first in Paducah to get one and share videos and photos on social media. My drone photography really got noticed in February of 2018 when the City of Paducah installed flood gates, and a live video I captured was shared over 20k times in a day with over 200k views. I realized this is something other people enjoy too and have since taken and shared many more pictures of the area."
Seeing Paducah evolve from this vantage point is one of Vick's greatest joys.
"I always like finding old pictures and comparing them with my current view. It tells a lot of history just by before and after photos. The best part about this is that most people have never imagined seeing a view of a city from above. It gives me a great feeling when people who have lived in Paducah and get to see the history of Paducah via bird's eye view."
Unique Perspectives from Paducah Drone
We invited Vick to share some of the most memorable photos and locations he's captured for Paducah Drone so far.

One of my very first shots —​ a unique perspective on Noble Park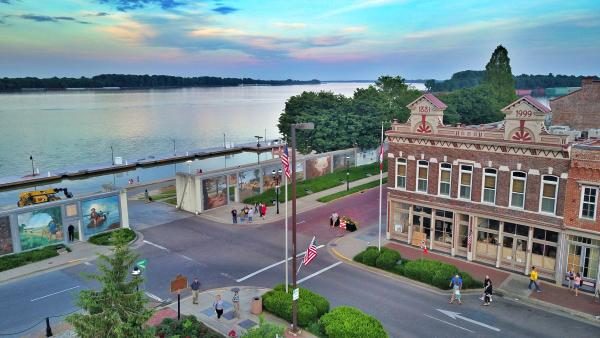 Taken when the river levels were high, bringing barge traffic closer to the foot of Broadway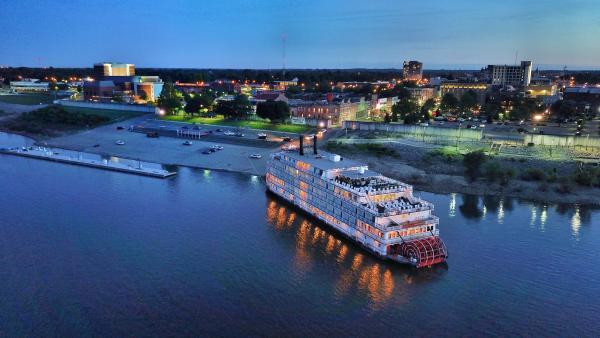 One of many steamboat visits to the Port of Paducah

Capturing street lights from the riverfront, in downtown and beyond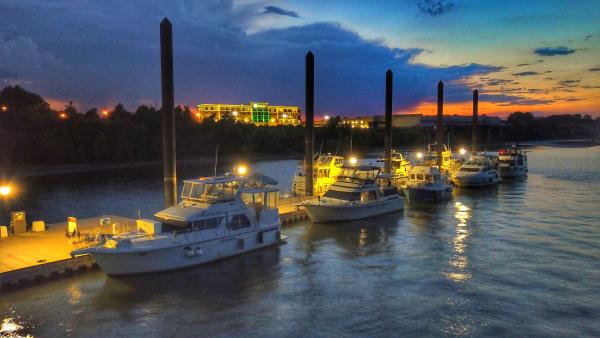 The dock was filled with festivalgoers during Barbecue on the River
Capturing the contrast of the white buildings and fall colors from above
Historic District: Downtown & Lower Town
Beautiful colors of fall and the Paducah sunset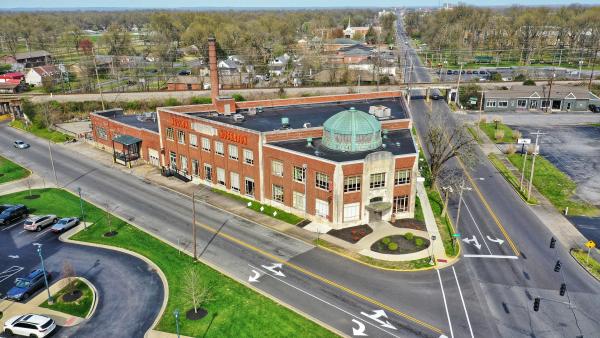 The historic Coca-Cola bottling plant from above 
---
What view from Paducah Drone is your favorite?
Show us the most picture-perfect Paducah views you encounter by sharing on social media with the hashtag, #PaducahCreativeCity. Follow our local maps and guides hub to navigate neighborhoods, waterways, tours and trails.
All photos provided and published with permission from Vick Patel. For publication inquiries, please contact vick@paducahdrone.com.