In celebration of the fifth anniversary of Paducah's designation as a UNESCO Creative City, River's Edge International Film Festival (REIFF) spotlights the Creative Cities Network on opening night!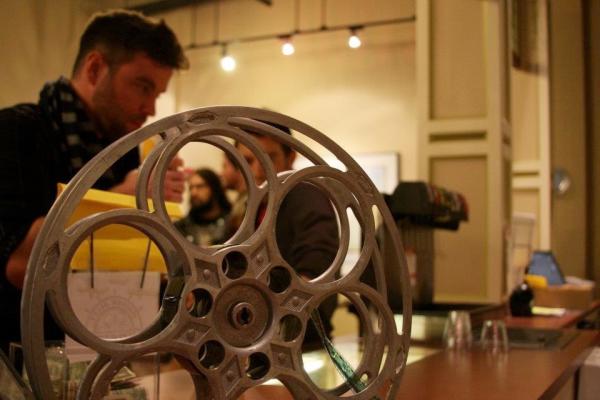 Get your All Access Weekend Pass to the River's Edge International Film Festival.
Building upon the festival's mission to showcase quality independent film from around the world, the 14th annual REIFF will feature a special block of seven short films curated by Bradford, United Kingdom (Film) in the spirit of Bradford's Small World Film Festival.
Small World. Big Screen.
"We're delighted that films from not only Bradford, but other UNESCO Creative Cities are featured in Paducah's festival," says David Wilson, director of Bradford UNESCO City of Film. "Working together as a Creative Cities Network, we can ensure that our filmmakers can profile both their talent and the issues that matter to them on a bigger platform."
The films, listed below with filmmaker and city affiliations, represent the diversity and cultural characteristics of the UNESCO Creative Cities Network (UCCN):

Paducah: WHERE THE SPIRIT FLOWS
When Bradford called for Small World Film Festival entries from the Creative Cities, the Paducah Convention & Visitors Bureau submitted a short film that resulted from Paducah hosting the Mountain Workshops, an internationally-recognized one-week training camp for visual storytellers, in October 2016.
Selected by the Bradford People's Panel as a runner up, the film went on to be screened at the UCCN Annual Meeting in Enghien-les-Bains, France (Media Arts) in 2017 and at festivals in Santos, Brazil (Film), Antalya, Turkey.
"Thank you for bringing our workshop to the world - and at the same time, bringing Paducah to the world," says Tim Broekema, photojournalism professor at Western Kentucky University. "Your community is a shining example of what can be done with the work we do for that one week in October."
5 Years of Creativity & Cross-Cultural Collaboration
Long before the Small World Film Festival and shortly after Paducah achieved UNESCO designation in 2013, Maiden Alley Cinema became the first local cultural organization to facilitate a Creative City collaboration.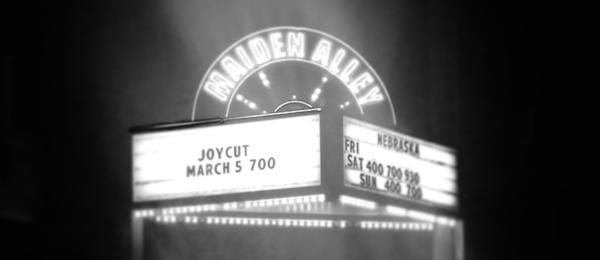 Music @ MAC twice featured JoyCut, one of 10 unmissable international acts at SXSW!
When independent music group JoyCut from Bologna, Italy (Music) was selected for South by Southwest in Austin, Texas (Media Arts), the band sought to incorporate U.S. Creative Cities in their first American tour. Music @ MAC presented an ideal venue for the band's engaging, electro-pop music and video installation. Later proclaiming Paducah a favorite stop, JoyCut returned for a second show at MAC on their autumn tour!
"At Maiden Alley Cinema, we strive to be a home for cinephiles and filmmakers alike, we hope to create cross-culture awareness visual literacy and always promote filmmaking as an artform," says Landee Bryant, Executive Director of Maiden Alley cinema and Director of the River's Edge International Film Festival. "Through our designation as a UNESCO Creative City, we have seen so many amazing partnerships come to fruition."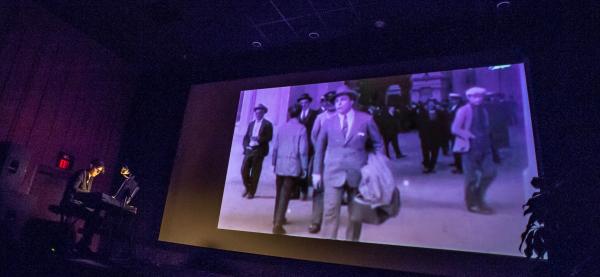 Virginia Guastella's unique performance blended film and music at Maiden Alley Cinema.
JoyCut's concerts were followed by another international Music @ MAC featuring Virginia Guastella, a pianist and composer also from Bologna. Bryant welcomed David Wilson from Bradford, United Kingdom (Film) as the esteemed juror of REIFF in 2015 and represented Paducah at Sabores y Saberes in San Cristobal de las Casas.
Bryant concludes, "Viewing the world through the lens of others is a way to keep us grounded in our own culture. These collaborations afford us that opportunity as a community."
Paducah's cinematic art house, Maiden Alley Cinema, features regular weekly screenings of foreign, independent films and special film events year-round!