The celebration of creativity in Paducah continues every day! Paducah's status as a UNESCO Creative City increases opportunities for locals and visitors to participate in the community's authentic sense of place!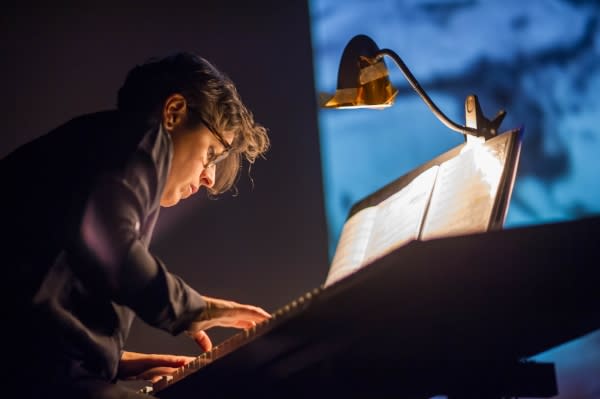 At the heart of creative places are creative people!
"Human creativity is the ultimate economic resource," says Richard Florida, author of Rise of the Creative Class. The UNESCO Creative Cities Network recognizes that harnessing and cultivating this creativity is essential to the prosperity of any city. Our UNESCO designation acknowledges the value of Paducah's own makers, innovators and leaders who are creatively preserving the past, informing the present and transforming the future.
In fact, every person in Paducah contributes to our global reputation. Whether your creativity results in artwork, an innovative idea or an original business plan, YOU, too, are part of Paducah's distinctively creative culture!

Local Culture Yields Global Connection
UNESCO is opening doors for exciting partnerships with Creative Cities around the globe. People in Paducah are leveraging the Creative Cities Network to expand connections, identity and impact. Here are just a few examples!
• MUSIC • Music @ Maiden Alley Cinema has featured Virginia Guastella and JoyCut from Bologna, Italy (City of Music).
• CRAFTS & FOLK ART • Woljeon Museum of Art in Icheon, South Korea (City of Crafts & Folk Art) exhibited National Quilt Museum Collection quilts as part of the International Creative Cities Workshop.
• LITERATURE • Local author and musician JD Wilkes' international tours have included UNESCO Creative Cities Dublin, Ireland (City of Literature) and Glasgow, UK (City of Music).
• FILM • David Wilson of Bradford, UK (City of Film) juried the 2015 River's Edge International Film Festival.
• CRAFTS & FOLK ART • Paducah Arts Alliance Artist-in-Residence program hosted Sandro Tiberi, contemporary papermaker from Fabriano, Italy (City of Crafts & Folk Art).
• EDUCATION • Heath Area schools pioneered statewide global competency education programming with direct connection to UNESCO visitors from Bologna, Bradford and Kanazawa, Japan (City of Crafts & Folk Art).
• COMMUNITY • Paducah Economic Development launched the Forward Paducah strategic vision incorporating celebration of culture and the UNESCO platform.
Bringing the world to Paducah!
Paducah will host the 2017 UNESCO Creative Cities of Crafts & Folk Art Annual Meeting this September. Learn more and find inspiration in Paducah's creativity and authentic local experiences at paducah.travel!
@PaducahCreativeCity  |  #creativepaducah  |  #paducahcreativecity
Originally published in the March/April 2017 edition of Paducah Life Magazine. See the full spread here!