After an uncertain two years, it's time to make plans for the return of Barbecue on the River! Read about this beloved festival's history and commitment to community partnership, then check out the 2022 map to plan your visit.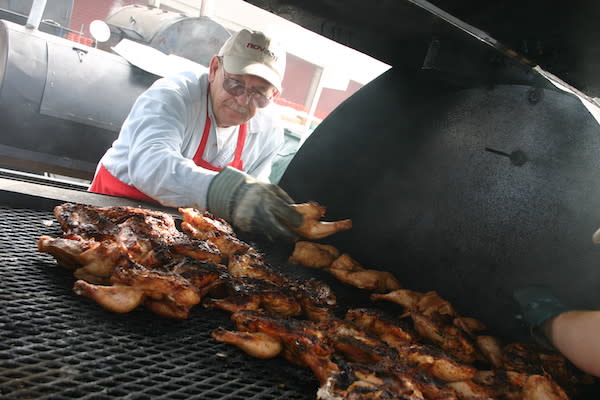 Barbecue on the River is a time-honored Paducah tradition
Each year in Paducah, Barbecue on the River marks the beginning of fall with rich cuisine and community partnership. The festival was conceptualized by Carol Gault and Susie Coiner in 1995. With a desire to exemplify the craft of local barbecue while simultaneously supporting local non-profit agencies, Barbecue on the River was born. The festival debuted with 16 vendors. Now, more than 150 food and retail vendors participate, making it one of the biggest and most anticipated get-togethers in Paducah. Vendors cook and sell barbecue to eager residents and visitors over three days, then donate the proceeds to a local charity of their choice. The festival has successfully raised charitable funds and shared a love of Paducah barbecue for almost 30 years.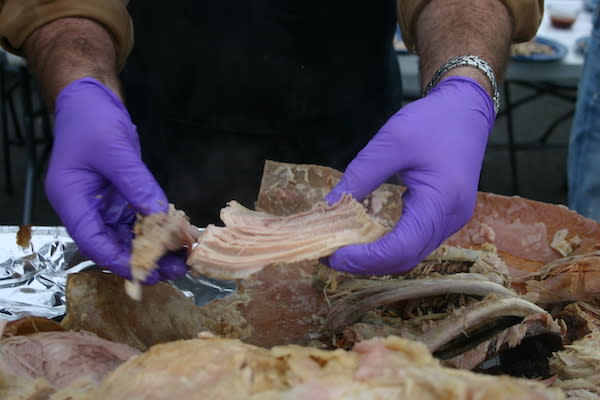 Vendors compete in a variety of categories in the barbecue contest.
Attendees flood Downtown Paducah as vendors, children's activities, a barbecue contest, and live music combine to create an atmosphere of unity. When the COVID-19 pandemic disrupted plans in 2020, Barbecue on the River organizers announced their alternative: Barbecue off the River. Instead of holding the festival in a centralized location, vendors were spread out across Paducah. Locals and visitors eagerly flocked to their favorite vendors throughout town, and by the end of the event, over $60,000 was raised for Paducah charities. With the success of the first Barbecue off the River and COVID-19 still a threat to the community, 2021 followed the same layout with great success.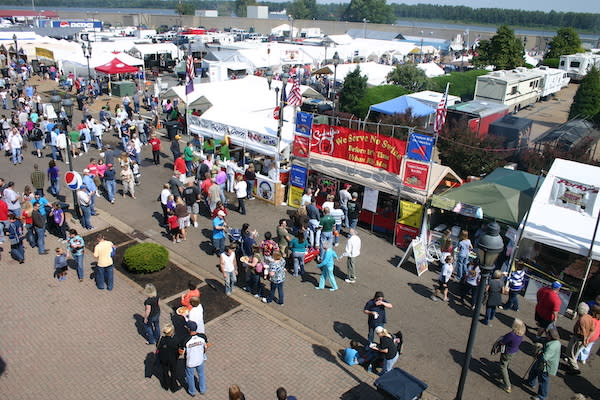 Pre-pandemic, Barbecue on the River drew large crowds annually.
As of fall 2022, Barbecue on the River is back! Event leadership has been passed to Beautiful Paducah and the festival will be in a new home downtown, but the idea remains the same: to appreciate the art of smoking and cooking meat while raising funds for local charities. Since the last in-person event was held, Downtown Paducah has also been named an Entertainment Destination Center (EDC), which will allow festival-goers to carry alcoholic drinks in designated cups within the EDC boundaries.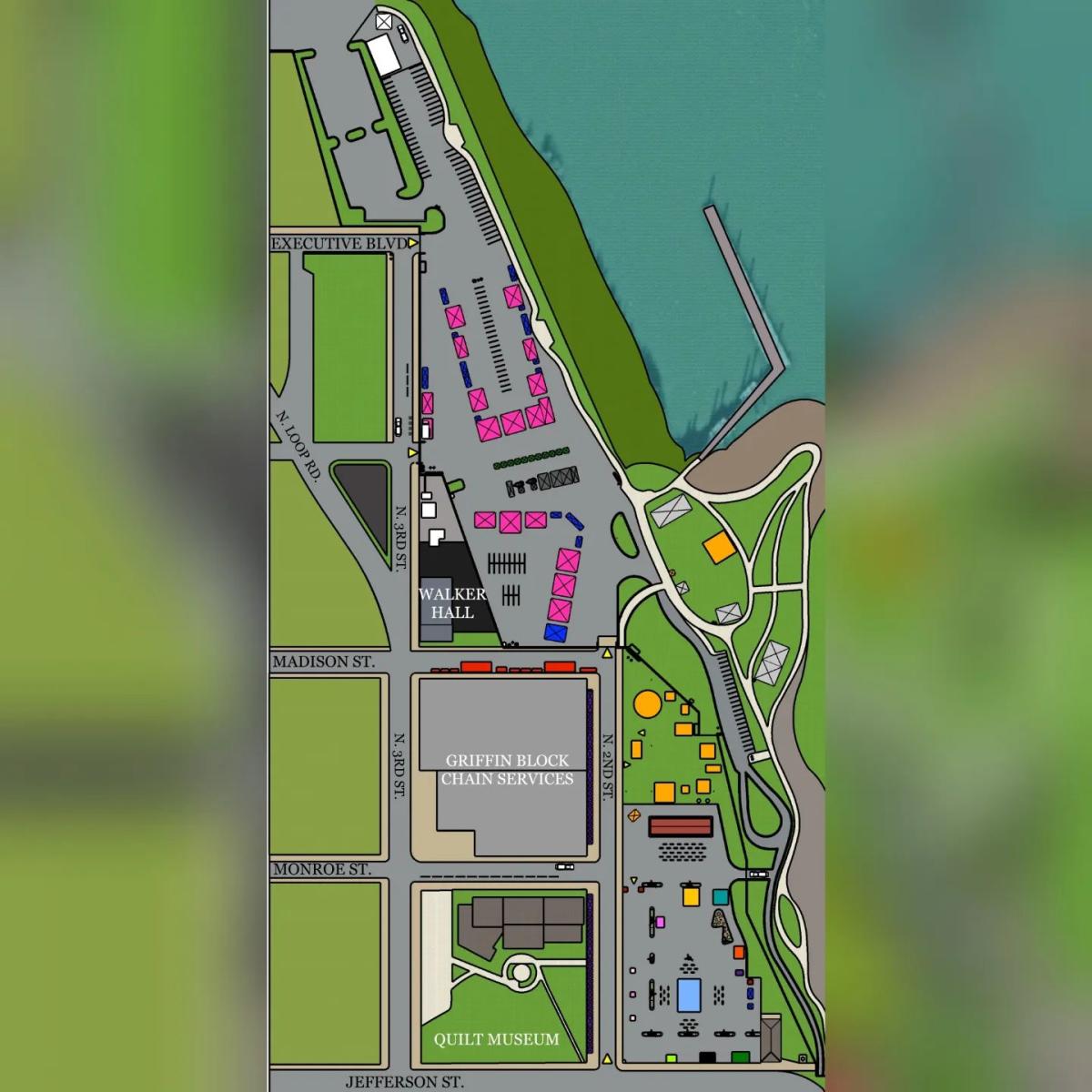 Barbecue on the River 2022 will be in a new location behind the floodwall.
Barbecue off the River is still an option for those who wish to enjoy the festival without crowds or to grab a meal in an alcohol-free area. Free public transportation is being offered for attendees who want to experience both options.