From art and architecture to cuisine and quilts, travel experts across the country are taking note of the authentic, unexpected experiences that await in Paducah, Kentucky. Enjoy five of our favorite features from 2018 below to see why our UNESCO Creative City should be on your travel list in 2019!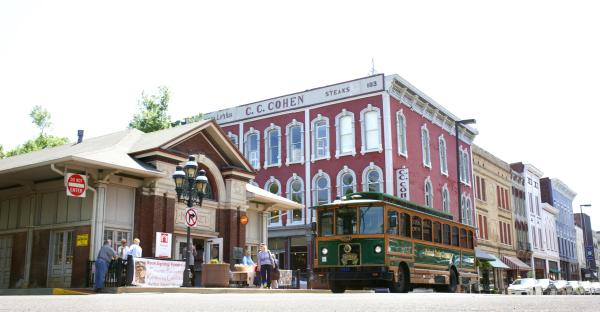 What's new in Paducah? See why you should visit in 2019.
Lonely Planet specializes in in-depth information on destinations and inspiring ideas on what to see and do. This primer on Paducah neighborhoods offers just that! Discover American authenticity in Historic Downtown, the artsy, creative enclave that is the Lower Town Arts District and Midtown Paducah, where old meets new. 
Syndicated coast to coast in 2018, this Lexington Herald-Leader article answers an "intriguing travel question." In case you missed it, read on as Patti Nickell weaves insights from a host of local creatives that portray the heart and soul of the Paducah experience. You don't have to take our word for it that Paducah is the place to be!
Martha Stewart knows best when it comes to handmade, artful, beautiful things including quilts! This interview with National Quilt Museum curator, Rachael Baar, offers an insider view of the magnificent works of art on view at the world-class fiber art museum. The stand-out schedule of special exhibitions in 2019 promises to awe quilters and non-quilters alike.
Will travel for food? Who better than Paducahan Sara Bradley, competing on season 16 of Bravo's Top Chef, to expose the enticing elements of western Kentucky cuisine! Get to  know chef Sara and her farm-to-table restaurant, Freight House. Then allow her top picks for places to eat and drink, as shared with Chicago Tribune, to inspire your own foodie itinerary in the new year.